ARTICLE
Award winning LGV
19 April 2013
A panel of experts, drawn from key areas of the mechanical handling industry, recently judged OCME as the Specialist Winners in the Automation category of the Design 4 Safety Awards for its Auriga Laser Guided Vehicle.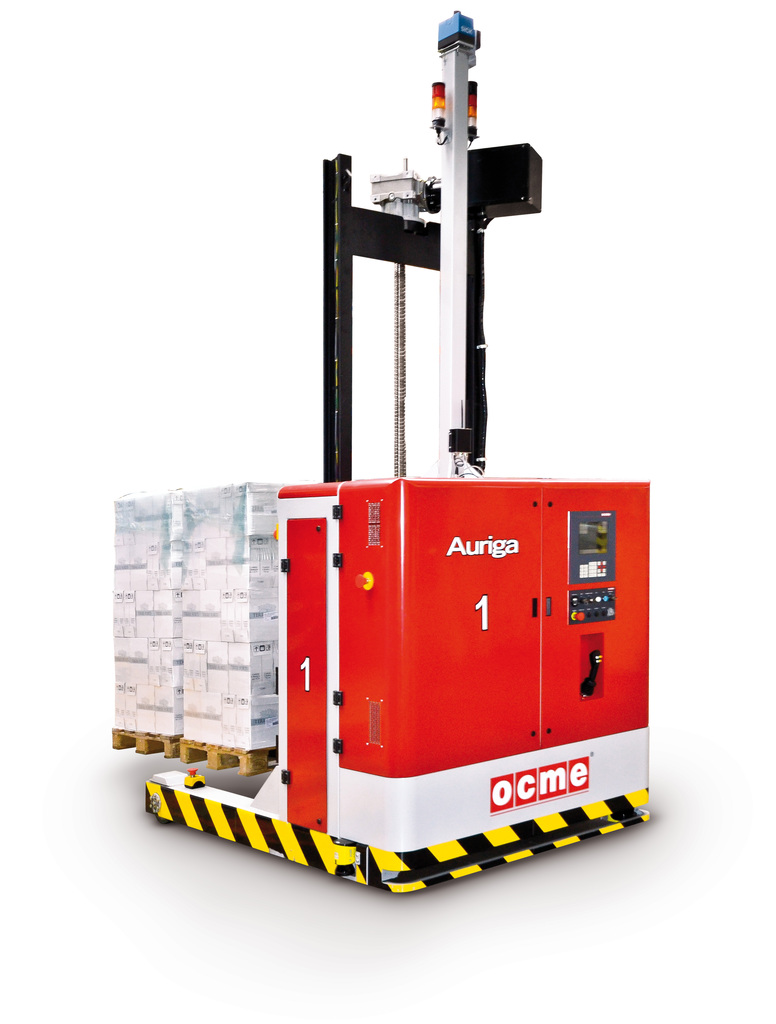 The OCME Auriga LGV is designed with all round protection that minimises the potential to strike pedestrians. The onboard laser scanning devices are used to sense obstacles posing a collision risk and stop the vehicle. The vehicle also has acoustic and visual warning signals that make it clear to pedestrians if the vehicle is about to turn.
In addition to the safety of the vehicle, OCME also considers all safety aspects when designing the operating layout for its LGVs. Paths are designed so that a safe distance is always maintained between an LGV and a fixed obstacle. Also, escape routes and safe areas are included for pedestrians and blind alleys are avoided.
OCME LGVs can perform the routine tasks normally carried out by forklift and clamp trucks, except there is no need for a driver. The cost saving associated with labour is usually significant, however LGVs can also help to reduce operating costs in other ways; for example, no unexpected bills for repairing damage caused by forklift trucks to the building, machinery and product. Also, maintenance costs are said to about 50% lower.
OTHER ARTICLES IN THIS SECTION