ARTICLE
Dock area redesign
18 April 2013
Stertil Stokvis has completed a substantial installation for Waitrose on a new chilled warehouse, updating and improving the loading bay facilities at its Bracknell distribution centre.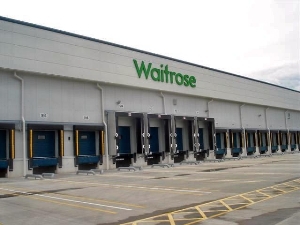 The skeletal construction of the Waitrose building means that its structural steelwork is installed on the outside. Also, the main building is piled and floating, with the dock and warehouse floors moving separately to the rest of the building.
During loading and unloading operations, the food retailer had been experiencing problems with toppling milk trolleys and damage to dock shelters as well as constant buffer problems. The combination of these factors led the company to decide that a redesign of the whole dock area was required.
In total, Stertil Stokvis supplied pre-cast concrete loading bays for 31 dock levellers. These included 17 P Series parallelogram dock levellers and 14 X Series telescopic lip levellers. Additional equipment to complement the levellers included 31 doors, 14 WIS combination seals, seven foam dock pads, traffic lights, PE bumpers and composite control panels.
OTHER ARTICLES IN THIS SECTION