ARTICLE
Ramping up the music
17 April 2013
The redevelopment of the Mill Hill Music Complex music studios is benefitting from a fixed access ramp provided by Thorworld Industries.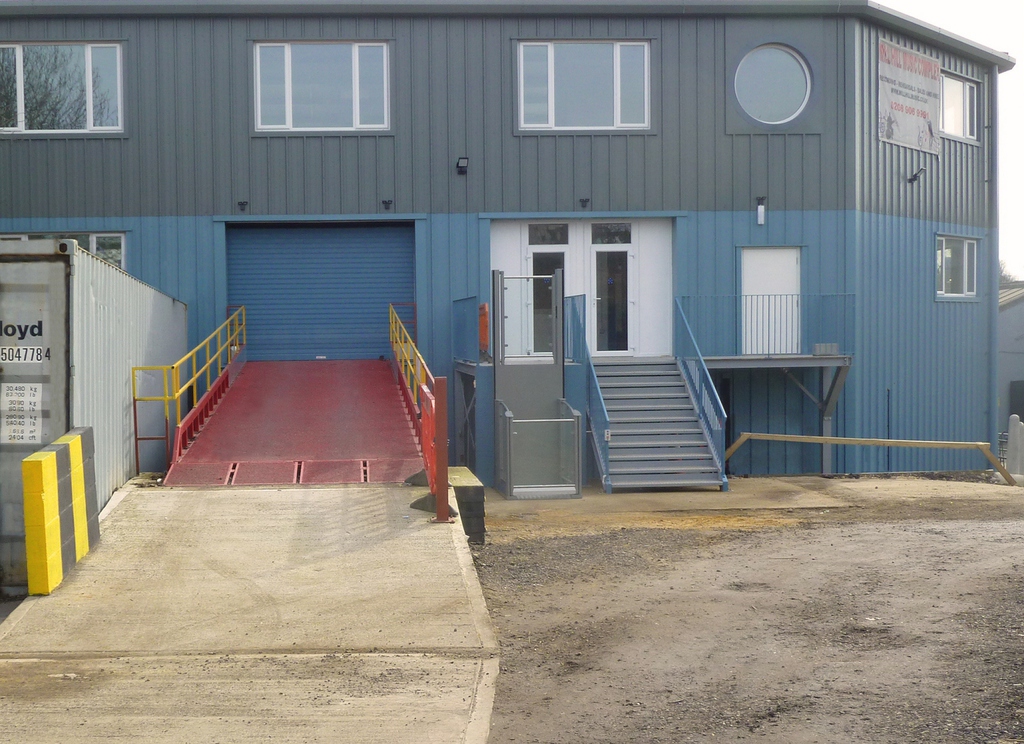 The site presented a number of challenges in terms of installing a ramp. Space was an issue, and loss of parking needed to be minimised. At the same time, because the complex is immediately adjacent to the M1, the location of the ramp had to face the site entrance for the smooth arrival of lorries. Furthermore, the ground slopes away from the building, meaning that the ramp had to be fixed to an uneven surface and pedestrian access was required under the ramp from a crucial fire exit point.
Thorworld proposed the use of a bespoke fixed access yardramp, with legs cut to different sizes and embedded in concrete for stability. The yardramp enables the transfer of deliveries directly into the building in a safe and effective manner.
The installation was completed with the use of a Hiab crane, overseen by Thorworld engineers to ensure optimum user conditions.
OTHER ARTICLES IN THIS SECTION