ARTICLE
New chapter in comfort
19 April 2013
Anti-fatigue matting, supplied by Plastic Extruders, is helping keep warehouse staff comfortable at The Good Book Company in Epsom.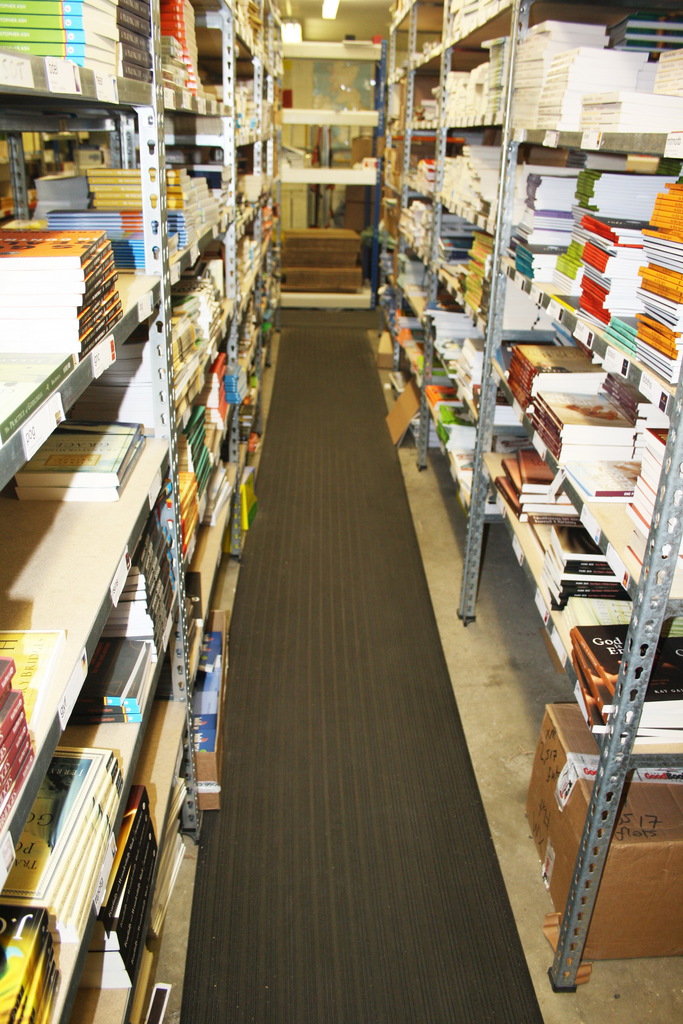 Staff were finding the bare concrete floor uncomfortable to stand on for long periods. Tuff Spun matting was installed. It is made from high density foam with a bonded heavy duty and ribbed slip resistant top layer and is said to reduce fatigue and make standing more comfortable.
Black or grey, it comes in rolls 18m long and 91cm wide, and in module sizes of 60 x 91cm, 150 x 91cm and 300 x 91cm. Sealed bevelled edges reduce the trip risk. An optional yellow edge is available to delineate safe walkways.
OTHER ARTICLES IN THIS SECTION