ARTICLE
For fleets of all sizes
20 April 2013
The new Hawker BSI40 and Hawker LifeNetworkIQ systems from EnerSys are designed to provide electric lift truck and other mechanical handling equipment operators with flexible, adaptable and advanced battery management for fleets of all sizes.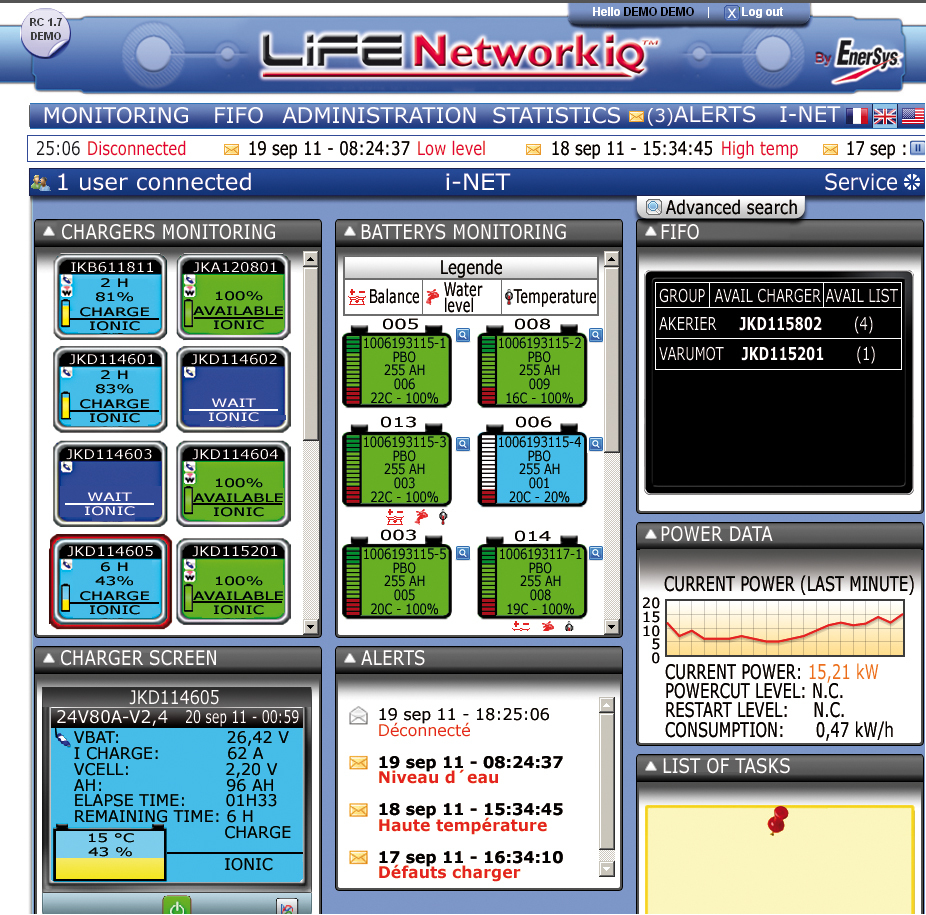 Each system offers energy saving, performance optimisation and other capabilities to promote life-long service reliability, efficiency and economy when used with high frequency chargers and batteries from the extensive Hawker range.
The Hawker BSI40 battery status indicator provides users with detailed information on charging performance. It is designed for use with the Hawker Lifetech HF range of high frequency chargers and is ideal for smaller fleets where effective battery rotation is critical.
For larger and multi-site fleets, and where operators need the highest level of detail, the Hawker LifeNetworkIQ battery management system supports centralised and remote management of Hawker LifeIQ and Hawker LifeSpeedIQ high frequency chargers.
OTHER ARTICLES IN THIS SECTION