ARTICLE
Potato plant goes green
20 April 2013
The Market Drayton potato processing of ER Birch & Sons has reduced both its carbon footprint and its fuel bills, after switching to LPG-powered forklift trucks from Jofson.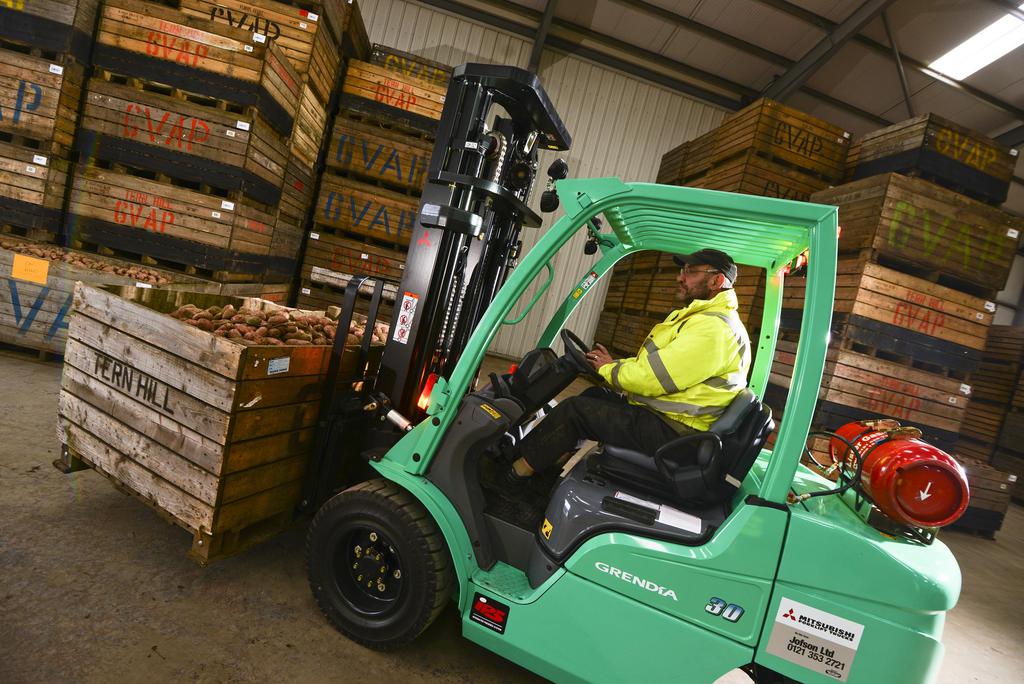 The fleet of five Mitsubishi GRENDIA FG30N2 trucks offer fuel economy and reliability, combined with flexible rental terms from Jofson.
The move to hire LPG forklifts has been described as groundbreaking in an agricultural setting, where ruggedness is essential and bought trucks, running on low-tax red diesel, are the norm. However, the LPG trucks offer far cleaner, quieter performance than diesel in a food-handling environment where much of the work is done indoors.
LPG also produces around half the total greenhouse gases of diesel – 1.7kg per litre compared with 3.2kg
OTHER ARTICLES IN THIS SECTION