ARTICLE
Web based reporting
20 April 2013
Helping to enable improved efficiencies and control of costs, Davis Derby's TK5 Utilisation & Fleet Management web-based reporting software aids in the optimisation of fleet and manpower requirements, comparing analysis of drivers and vehicles and monitoring critical vehicle events.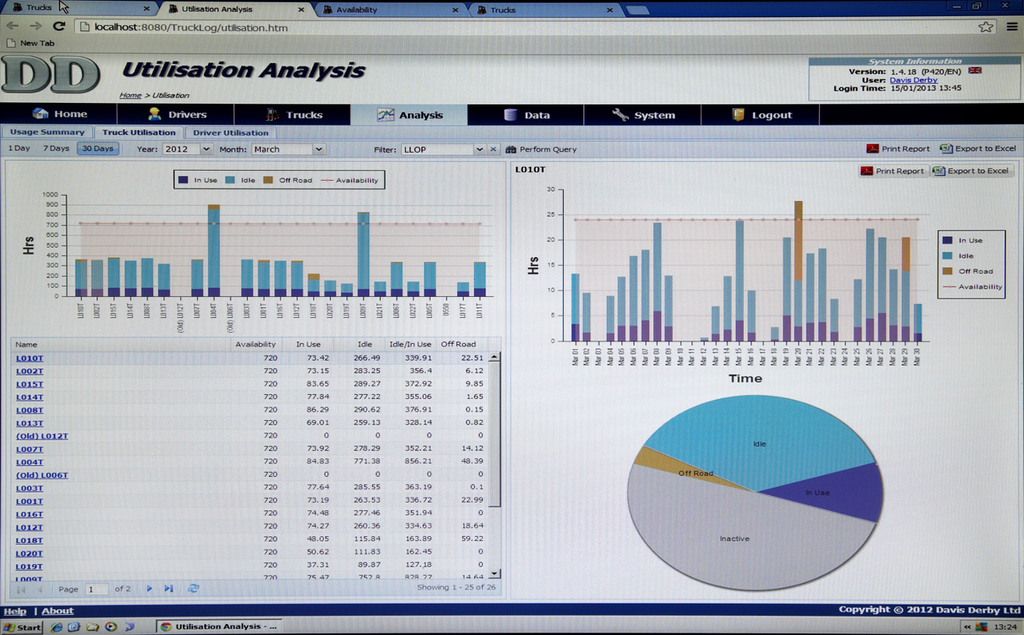 This may start by remotely scheduling availability of vehicles, enabling users to control when Standby, Back-up and Core fleet can be used to suit the operation. These schedules are extremely flexible and can be changed and sent to vehicles to reflect changing operational requirements, whilst enabling control of costs.
As the system monitors key vehicle and driver data, it can provide all the information needed to manage a fleet. Exception messages (Recent Alerts & Events) can be delivered straight to a user's home page to ensure they are aware of situations as and when they occur.
OTHER ARTICLES IN THIS SECTION