ARTICLE
Energy efficient charging
20 April 2013
Allowing large numbers of forklift truck batteries to be charged gently, Fronius Selectiva battery chargers with Active Inverter Technology are enhancing the sustainable business activities of food retailer, Spar Austria.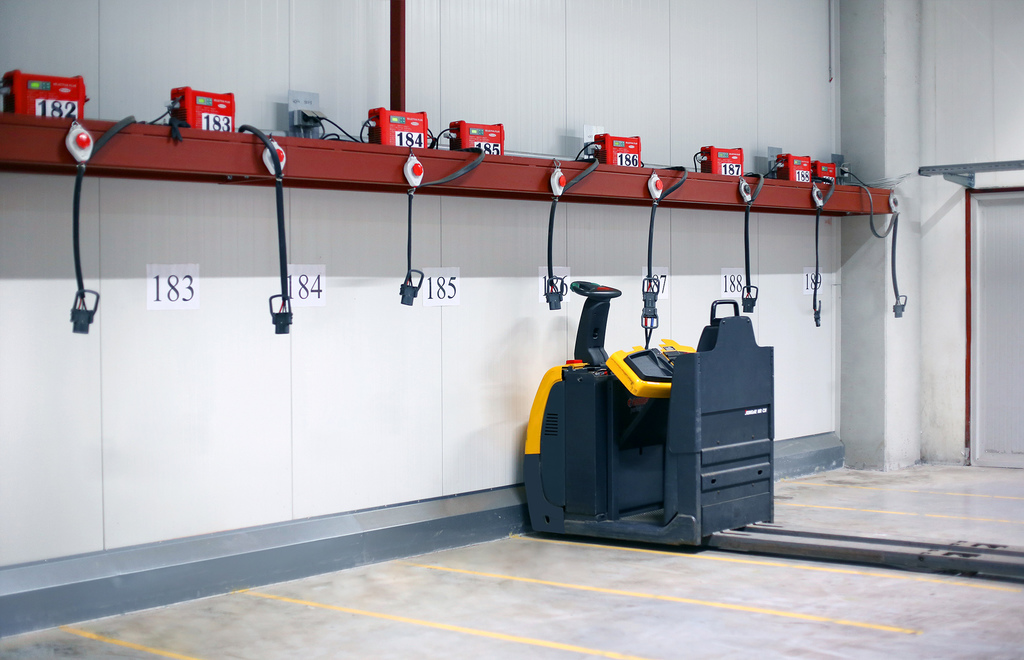 With the Selectiva product range, Fronius offers chargers for intralogistics applications that, with efficiency levels of up to 94%, are the absolute state-of-the-art.
Thanks to the HF inverter technology for traction batteries, which Fronius has dubbed "Active Inverter Technology", the high efficiency level means that considerable savings in energy costs can be achieved compared with conventional 50Hz transformer devices. Battery costs are reduced too, as the constant charging current and charging voltage provide ideal battery charging conditions that help extend battery life significantly — an important factor, as batteries are expensive.
OTHER ARTICLES IN THIS SECTION