ARTICLE
Hart's airport business takes off
25 June 2013
Working with Vanderlande Industries BV at King Abdulaziz International Airport, Jeddah, Hart Door Systems is currently completing an order for fire and security shutters for the baggage handling system. Hart is also working with Antemina International on a door project at Baghdad International Airport.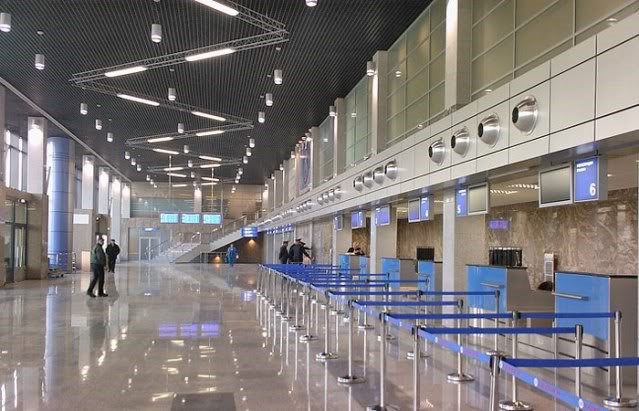 "The Baghdad project was an interesting logistical challenge in that we had to ship 16 fire shutters, some 8m x 3.8m wide, in five containers to the port at Basra and then by road to Baghdad," says Alan Richardson, Hart's Export Manager. "It was a large order from a weight point of view, about 30 tonnes."
Hart is also supplying fire and security systems for baggage handling at Aqaba Airport for Gate Technologies and Hart has also supplied four Speedor 'Supers' for Dubai International Airport baggage system , Terminal 1, for Siemens. All are being used in entrance/exit locations and vary in width from 4.52 m to six metres. A further airport contract is at Casablanca International where Hart has just completed on a fire and security shutter installation.
In the UK, Hart is delivering a range of its products from Speedor high-speed doors to a range of fire and security shutters on contracts at Heathrow, for the Lakesmere, Building Envelope Specialists, where four Speedor 'Supers', ranging in size from 2.807m to 3.75m wide to 2.6m high are required, and at Gatwick for Morgan Sindall PLC on the South Terminal Airside Bag Drop Development.
OTHER ARTICLES IN THIS SECTION