ARTICLE
Tight turns & manoeuvring
12 July 2013
The name of Mitsubishi Forklift Trucks' new pedestrian stacker series, the AXIA ES, is based on the word 'axis', and has been chosen to reflect the truck's ability to turn and manoeuvre, even in tight spaces.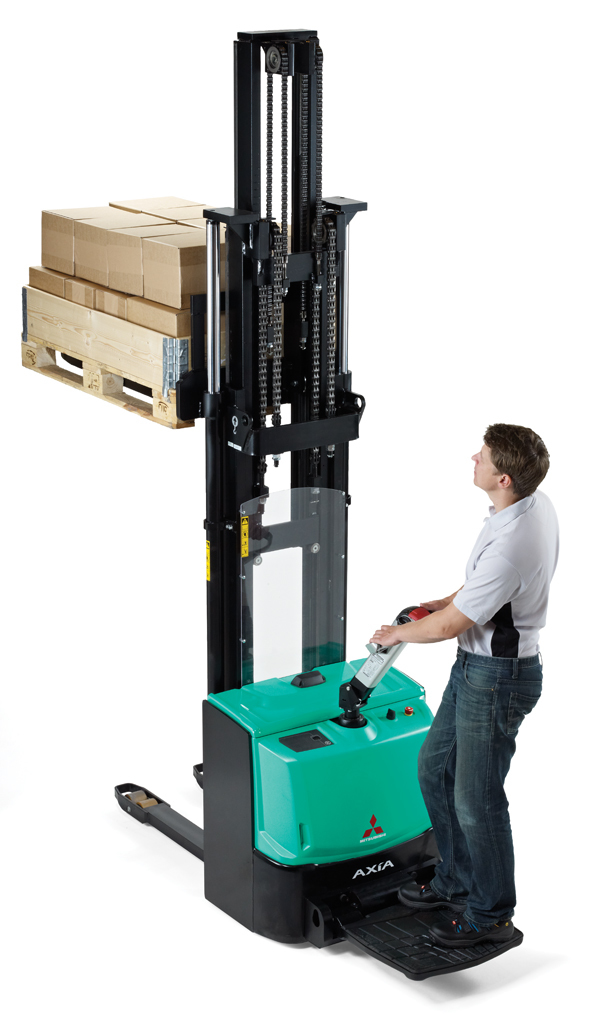 With a compact powerhead, a very narrow chassis, high levels of visibility and a user-friendly, state-of-the-art tiller arm, AXIA can be operated on board vehicles, in block stacking applications and in any other situation where space is limited.

Capacities of 1.0, 1.2, 1.4 and 1.6t are available. As well as lifting loads to heights of up to 5.4m, AXIA models will comfortably provide transport over distances of 50m and beyond.

OTHER ARTICLES IN THIS SECTION