ARTICLE
The benefits of AS/RS
15 July 2013
Distribution centre design has evolved from a 'low and wide' strategy to 'narrow and high', says TGW sales director Phil Steeds.
Supply chain consultancy firm LCP recently reported that the non-food retail sector will invest heavily in automated warehousing over the next five years, as it gears towards the 'Omni-channel revolution'. As a consequence, DCs and warehouses are being reconfigured to meet increasingly complex fulfilment needs.
I agree retailers are preparing for the omni-channel revolution by incorporating greater levels of automation into their warehouses.
Once thought to be too expensive with a return on investment in double-digit years, TGW reports that Automated Storage and Retrieval Systems (AS/RS) are now proving particularly popular with some applications providing a ROI of three years or less.
The systems offer key benefits:
Up and not out As an AS/RS reduces 'dead' space by making maximum use of the vertical height in a DC, the footprint needed for storage can be drastically decreased. This can have a significant impact on the initial cost of a project whether retailers are leasing, buying or even building a new facility. In many cases the decreased footprint alone can justify an AS/RS solution, which can be reduced by as much 40% when compared to a more manual material handling solution. In existing buildings an AS/RS solution can still bring value by offering increased capacity. This is often attractive in situations where facilities are land-locked and can't expand outward.
Less is more Automated storage with a mini-load system can eliminate manual replenishment and complex slotting, reduce consolidation costs, and improve productivity of the pick by as much as 200-500%. With a goods-to-person approach to picking, labour is utilised more efficiently as the product is brought to the operator so they no longer need to walk or drive to the product.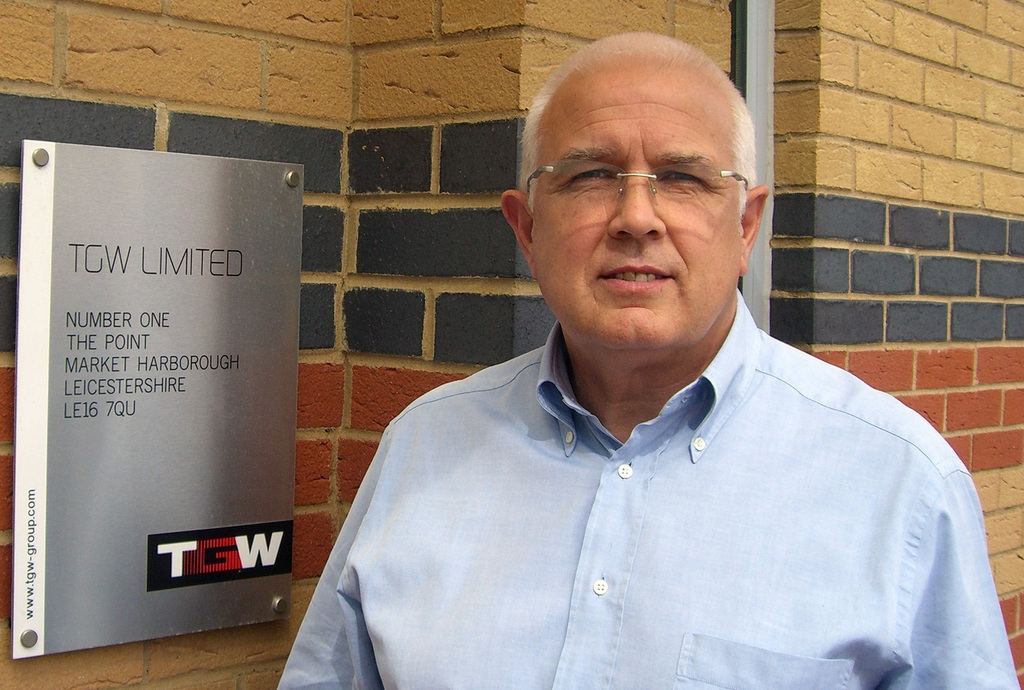 Seasonality Most retailers have significant swings in SKU movement based on product seasonality. The most common solutions either require workers to travel past all the SKUs all the time or the pick environment must be frequently re-slotted based on projected demand by season.
With a mini-load, the crane retrieves product from anywhere within the racking without impacting on the labour productivity at the workstation or replenished pick face. In addition, the cranes can work off-shift to relocate product based on upcoming demands to ensure optimised movements during pick hours.
Inventory precision Many retailers find it imperative to have accurate inventory information to be able to conduct timely replenishment operations and fill orders without 'short' picks. Mini-load technology restricts, controls and monitors which products / SKUs are presented to the operator for picking to reduce the likelihood of an error.
Order accuracy In an automated goods-to-person environment, the required SKU tote is delivered to the worker, scanned for verification, and guided by the WMS/WCS and an automated put/pick solution involving voice technology or lights. In this instance the SKU tote is delivered to the picker and presented to the operator only when there is a requirement for that particular SKU. The possibility of inaccuracy is further reduced when picks are verified via an optional handheld RF scanner or voice system.
Worker ergonomics Ideally, all the products would be placed at the perfect ergonomic pick height to reduce physical stress to the worker over the course of a shift. Mini-loads can either bring products to ergonomically designed workstations so that every pick is at correct height or they can dynamically slot product into a 'golden zone' for module picking. In either case, the worker experiences less ergonomic stress.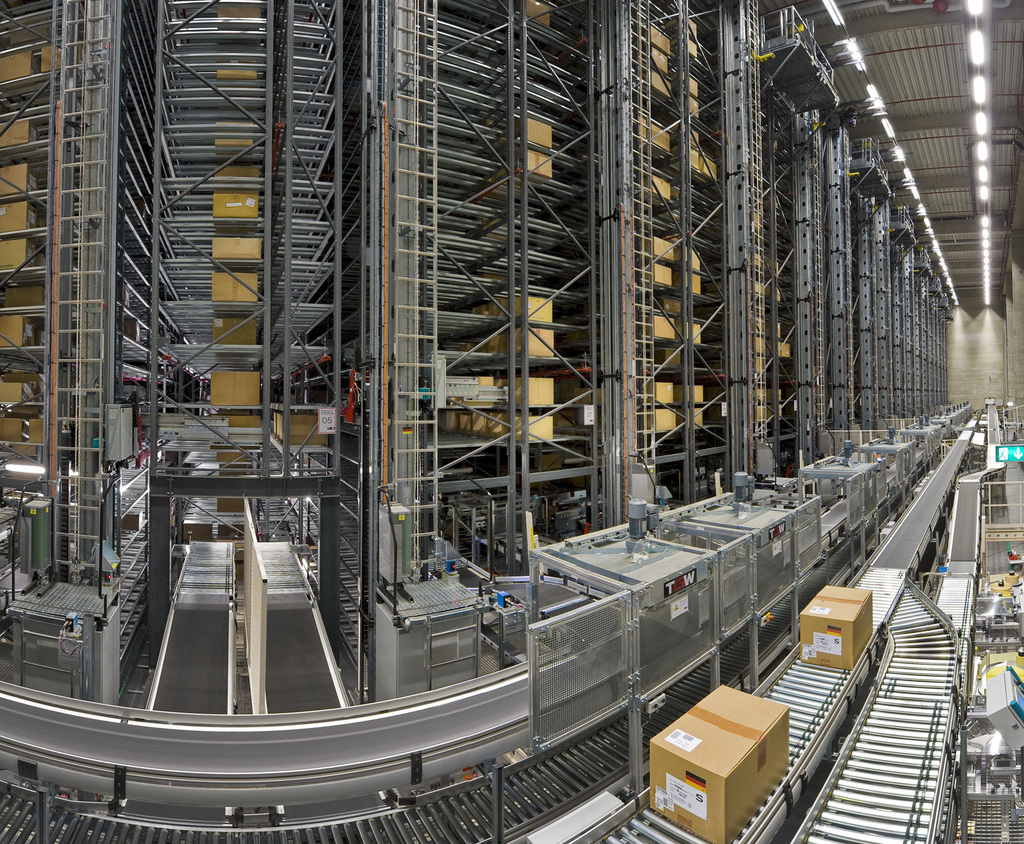 Product protection With automated storage and retrieval product is stored in a secure, fenced-in area around the AS/RS. The only way product is delivered is via electronic pick commands through a WMS/WCS solution. Pick commands to the AS/RS automatically track the SKU totes from storage location to a goods-to-person picking workstation and back to the AS/RS inventory after completion of the pick. This allows for highly accurate inventory control and 100% traceability. Adding "enclosed" or "directed" picking workstations for higher value goods can further increase the level of security.
Balancing the workload Where the stock depth allows; the AS/RS system distributes the reserve stock totes with the same unique SKU across multiple aisles of the AS/RS creating a highly redundant solution. This allows the WCS/WMS solution to choose the required SKU tote from multiple locations based on the activity within each aisle and quantity of available product in the SKU tote.
Environmental savings The space saving attributes of the AS/RS means that a smaller building footprint is needed and land usage minimised. Equally, when there is a smaller area to heat and cool, energy can be conserved and lighting costs can be reduced as the machinery can operate in a 'dark' environment.
OTHER ARTICLES IN THIS SECTION