ARTICLE
A balanced approach from Hyundai
23 July 2013
Double stackers, reach trucks, tow tractors and electric pallet trucks have been released to round out the Hyundai range.
Statistics show warehouse equipment is the growth segment in material handling equipment. Therefore, Hyundai Heavy Industries has introduced an extensive warehouse range in addition to its counterbalanced forklifts ranging from 1.2 to 25 tonnes.
Emphasis was placed on different performance classes depending on measurements, power train, battery size and lifting-/travelling speeds. Hyundai's program includes:
• Electric pallet trucks with tiller and/or platform and lifting capacities from 1.6 to 2.2t.
• Industrial stackers with capacities from 1 to 2 tonnes and lifting heights up to 4,500mm.
• Industrial stackers with single mast (lifting capacities from 1,000 to 1,400 kg and lifting heights up to 2,800mm).
• Double stackers for 2 x 1,000kg.
• Low level order pickers.
• Reach trucks from 1.4 to 2t capacity and lifting heights up to 10.500mm.
• Tow tractors with pulling forces up to 40kN.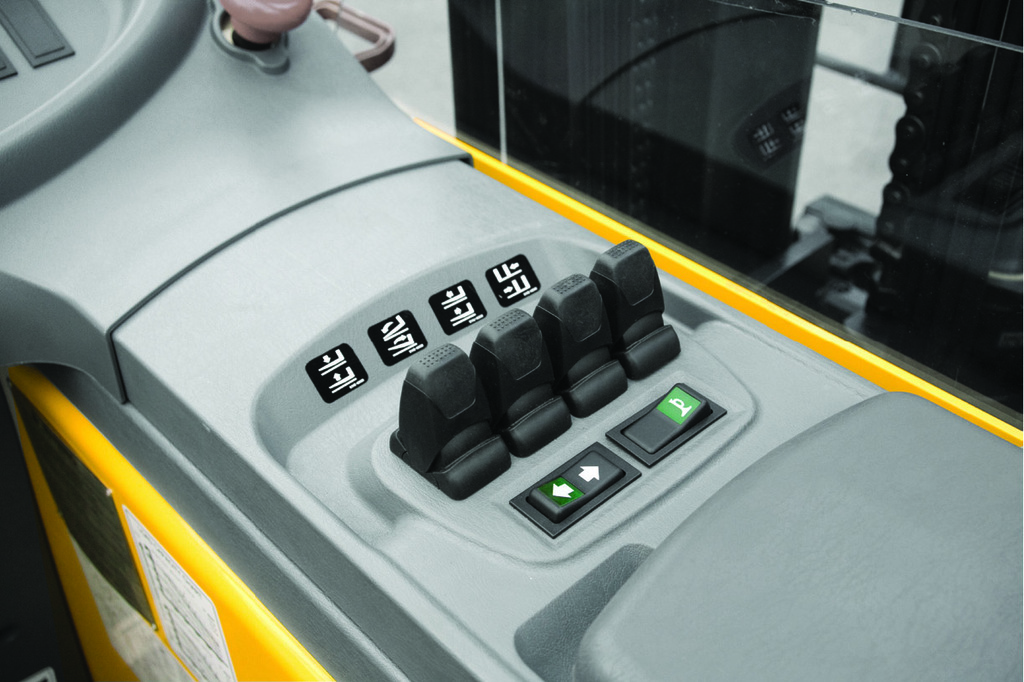 This range covers all major standard applications. The vast majority features AC motors/pumps for drive and hoist. An AISI-stability system reduces lateral movements and increases performance on rough ground conditions. It provides a balanced contact pressure of the two support wheels and of the drive wheel. Stackers are offered in light, medium and heavy duty version.
The ET series is meant for light applications, the EP series offers 2,200kg load capacity and is designed for heavy usage and cross docking. EP pallet trucks feature 1.7kW drive motor and a 1kW lifting motor. Lateral battery (up to 360 Ah/24V) exchange provides three shift compliance. The 20DS/20DSP-7 double-stackers are the mainstay in logistics operations and truck loading. The 10/14 ES-7N models are mono-mast pallet stackers used as wheeled workstation or comfortable and ergonomic lifting devices with 820mm lifting height. Hyundai offers various attachments such as rotators and spines.
The industrial stackers 12/14/16 HSL-7N have been revised with 1.5kW drive motor and a 3kW lift motor – proportional lifting speeds are standard, triplex masts feature lifting heights up to 4,500mm.

The 20-HSL-7N is a high performance stacker with a 1.25-kW drive motor and a 4.5kW lift motor - both in AC technology. Five-point support, lateral battery exchange, precise manouvreing with a vertical tiller and many other comfort and safety features make this warehouse truck the ideal solution for storage and transport operations, say the manufacturer. For applications with long travelling distances, platforms are being offered for most ET/ES-stackers. Low level order pickers OPL and BOP-7 round up the range. They feature a fixed driver compartment and liftable forks for ergonomically order picking. Additional features such as externally-operated push buttons for automatic travelling and fixtures for scanners and terminals and special forks adapt these order pickers to discerning picking tasks in multi-shift operation.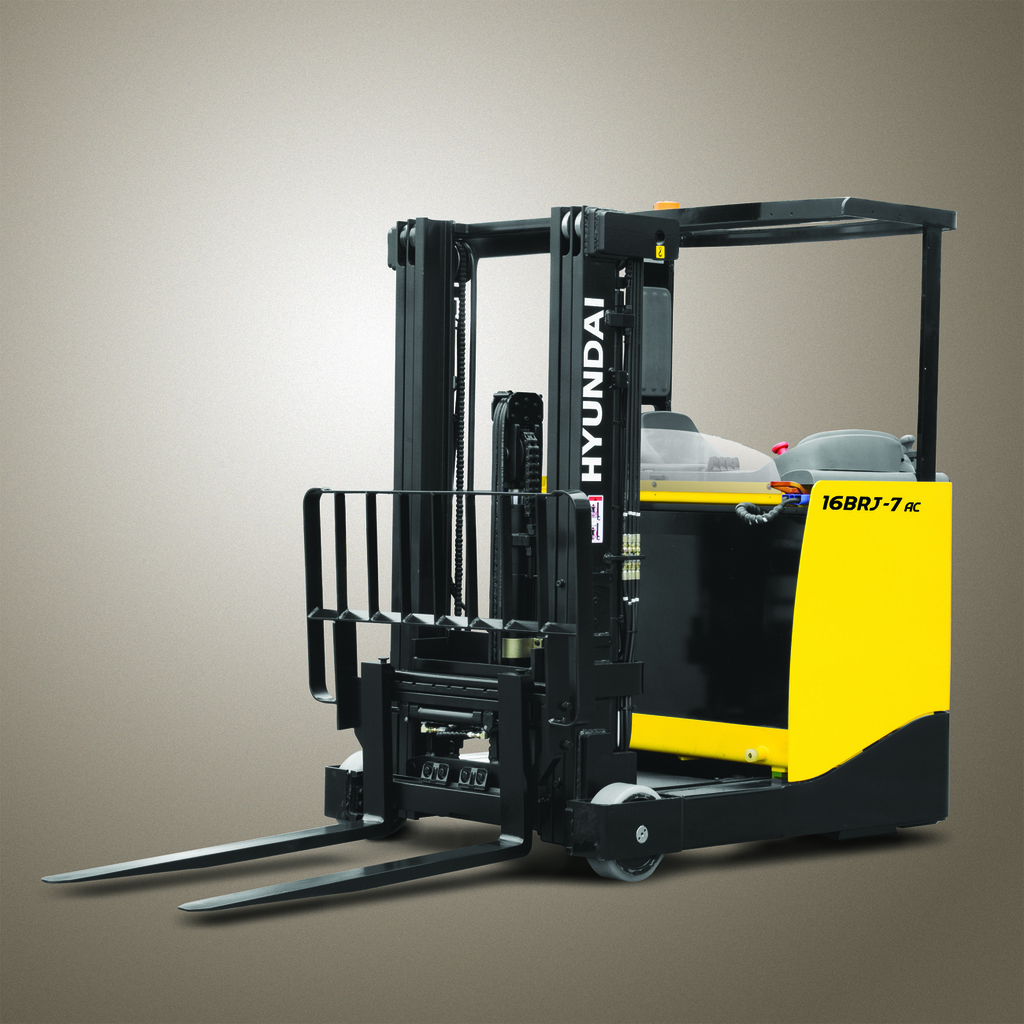 In 2012 Hyundai Heavy Industries first introduced a sit-on reach truck series FRY-7 AC. Developed in close collaboration with European customers the range covers 1,400, 1,600 and 2,000kg. Electronic steering, mast damping cylinders, AC drive for lifting and driving motor are as natural as mini levers.

Discerning customers tend to use highly specialised equipment – highly adapted to storing/handling or transport. Tow tractors are becoming increasingly popular. Hyundai offers the two tugs 15 PA 7 and 40 TA tractor. Both have roved reliable in numerous Hyundai automobile factories around the world.
OTHER ARTICLES IN THIS SECTION