ARTICLE
Bulk pack strapping
15 September 2013
Leading British sawmill, Charles Ransford and Son, has installed a Mosca KOF-611 strapping machine for the fast and efficient strapping of bulk packs of timber produce.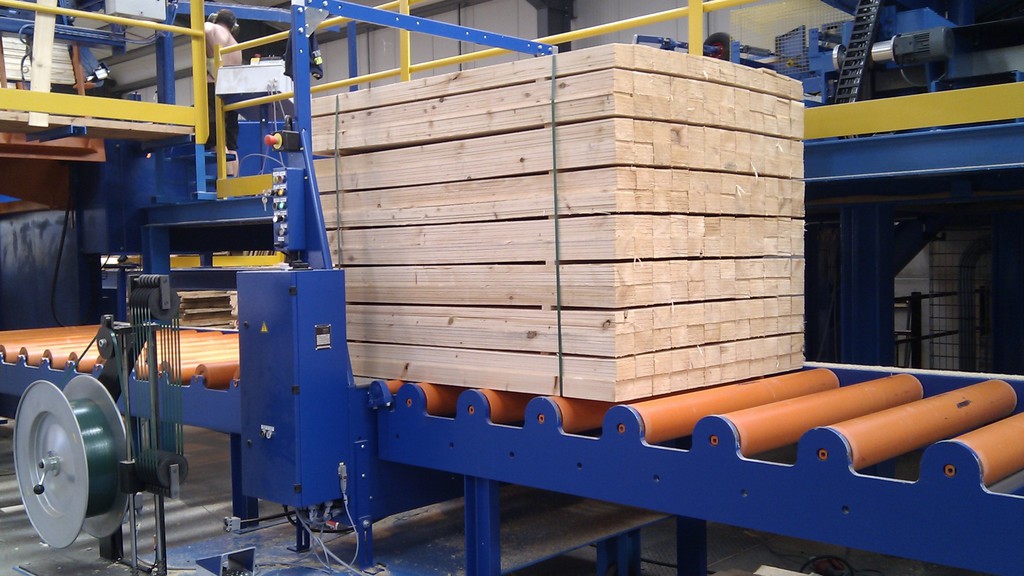 The Mosca KOF vertical strapper is designed with a lower sealing head for easy integration into production lines, as well as lateral movement out of the line if required. It allows for quick application and has the facility to vary its tension to suit the vast array of timber products being produced.
Standard features include Siemans control panel, separate strap dispenser, friction-weld sealing head and adjustable strap tension.
OTHER ARTICLES IN THIS SECTION