ARTICLE
More power in less space
16 October 2013
New compact Hawker XFC, powerbloc and powerbloc dry batteries from EnerSys are designed for smaller motive power applications that need high performance and long running times with reduced operating costs and enhanced sustainability.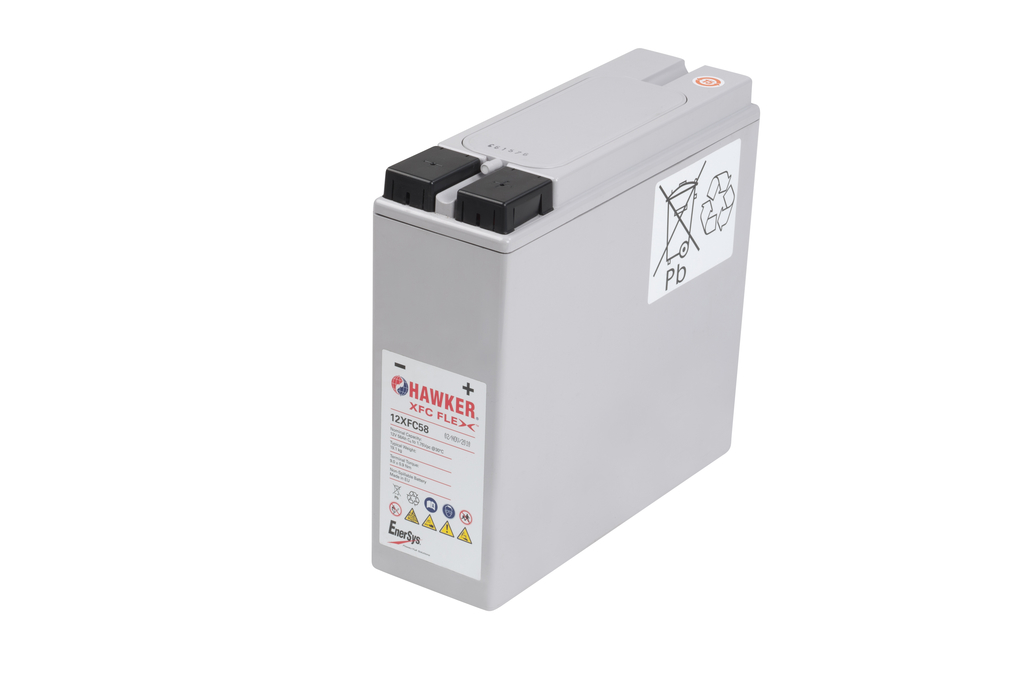 The XFC is said to be ideal for applications that require ongoing machine availability such as multi-shift loading bay operations, automated handling trolleys or opportunity and daytime cleaning.
It can be recharged very quickly and for short periods whenever required, such as during breaks or while drivers carry out other tasks, without affecting its life-time performance. This helps maintain machine availability throughout multiple shifts while additional costs associated with spare batteries and changing facilities are avoided.
The Hawker XFC batteries incorporate the thin-plate-pure-lead (TPPL) technology which has high energy density coupled with the fast charge capability. The plates are much thinner than the lead-antimony grids used in traditional motive power batteries enabling them to deliver up to 20% more power. The positive and negative plates are low impedance which means high current flow is available in discharge and recharge modes to support demanding applications with rapid recharging.
The electrolyte is contained in a superior quality microporous glass mat separator with high absorption and stability to provide consistent performance for up to 1200 cycles at 60% depth of discharge.
The XFC battery also takes up 20% less space than a conventional battery with the same capacity. This provides OEMs with new opportunities to integrate smaller batteries into novel designs or provide additional performance in existing models.
The battery can be supplied as a single 12V unit or assembled into larger packs for specific applications. It supports high energy throughput of up to 300% of C5 every 24 hours when kept within 80% depth of discharge.
OTHER ARTICLES IN THIS SECTION