ARTICLE
Better battery management
20 October 2013
The new Hawker BSI40 battery status indicator provides users with a cost-effective solution to manage battery fleets for warehouse trucks and other mechanical handling equipment.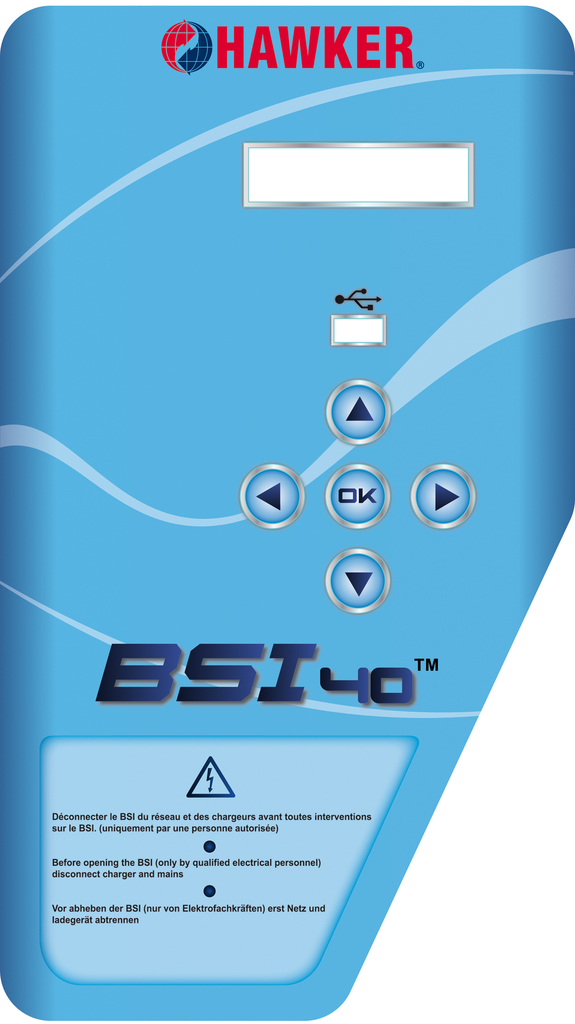 The system enables life-long service reliability, efficiency and sustainability. It has been designed for use with the Hawker Lifetech HF range of high frequency chargers and can also be integrated with existing chargers by the addition of optional sensors.
The BSI40 panel is suitable for wall or rack-mounting and can manage up to 40 chargers. Four panels can be networked which means a maximum of 160 chargers can be supported by a single system. The batteries can be configured in up to ten separate groups or families. In this way the system can manage chargers and batteries with different specifications to provide operators with a high degree of flexibility, adaptability and scalability.
OTHER ARTICLES IN THIS SECTION