ARTICLE
More capacity
14 November 2013
A new Combilift C4500E model has solved problems associated with moving and storing large sheet materials at the Coalville site of paper, packaging and visual communication display products distributor, Antalis.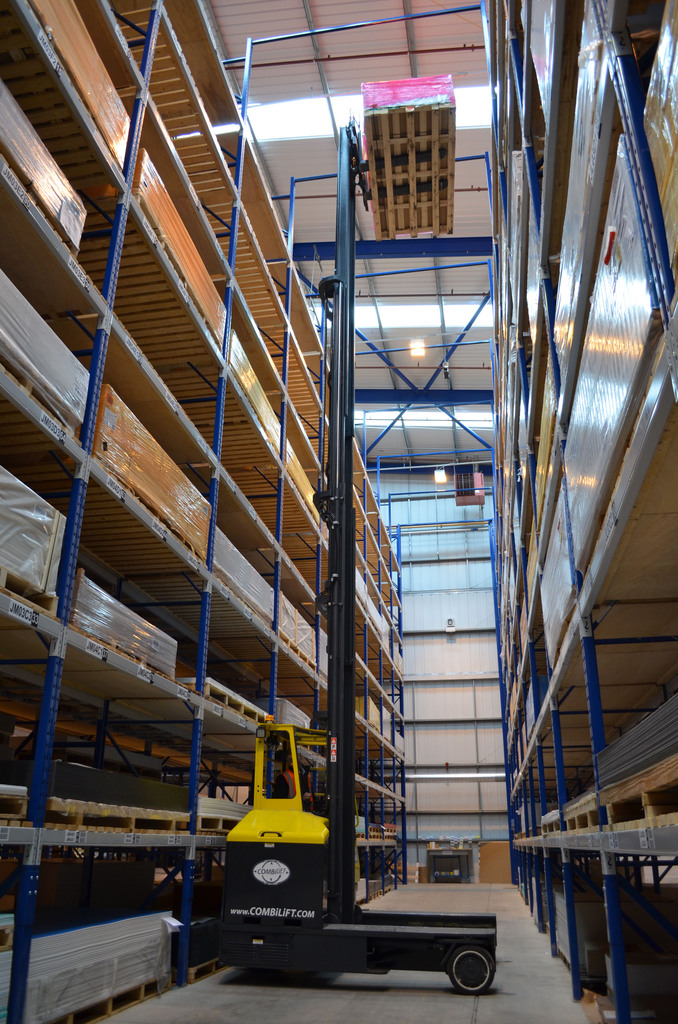 The ability of the truck to work within new high bay racking has enabled Antalis to consolidate storage into a tighter area and make substantial cost savings by moving out of previously rented warehousing facilities.
The C4500E incorporates a host of new features for efficient, smooth and quiet operation. Full AC electric drive on the front right and rear wheel provides increased traction, with one of the drive wheels positioned directly under the load platform for very exact directional travel.
OTHER ARTICLES IN THIS SECTION