ARTICLE
Less energy than a hair dryer
17 December 2013
The company's latest SoniXs Pallet Press models from strapping specialist Mosca use less energy than a domestic hair dryer and, as a result, are branded with the company's 'GET Inside' (Green Efficient Technology) logo, which indicates that the machines benefit from more efficient energy consumption. The 'GET Inside' branding is visible on all of the machines that use SoniXs and Direct Drive technology.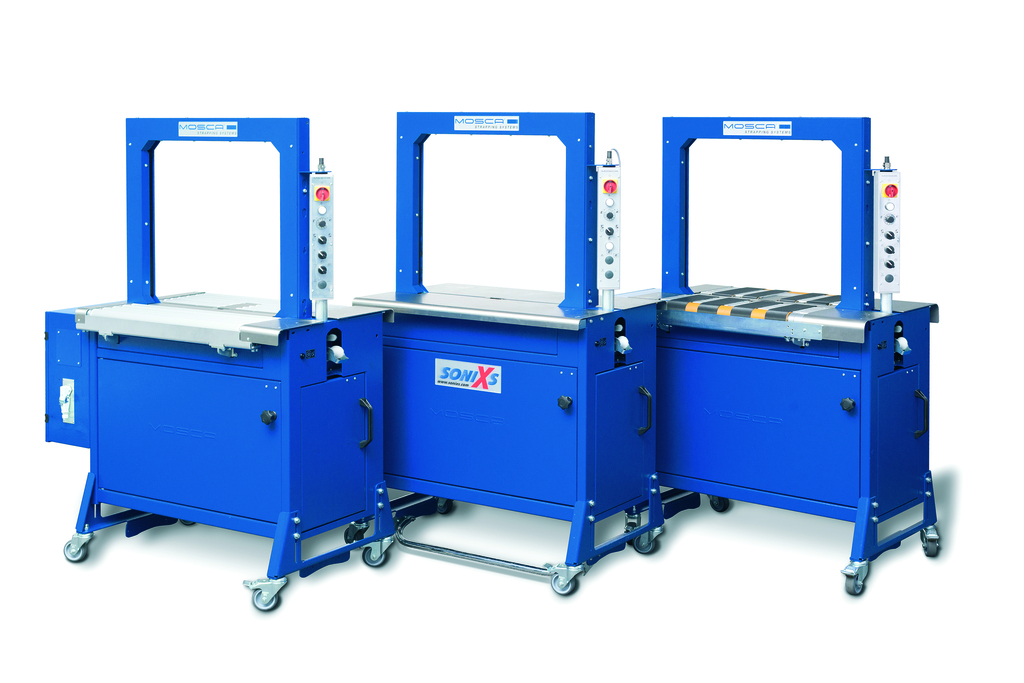 Unlike heat seal technology, which requires a constant energy supply, SoniXs sealing technology consumes energy "on demand", only when the seal needs to be made.
In addition, wear-free direct drives further reduce energy consumption by minimising the need for service-intensive mechanical components and ensuring minimal friction during operation, which mean machines are almost entirely free of wear and maintenance.
OTHER ARTICLES IN THIS SECTION