ARTICLE
Multi-brand servicing
13 February 2014
Hörmann now includes multi-brand servicing as part of its 24/7 repair and maintenance support. Demand from the logistics industry for manufacturer backed service has been growing rapidly, as distribution networks have evolved.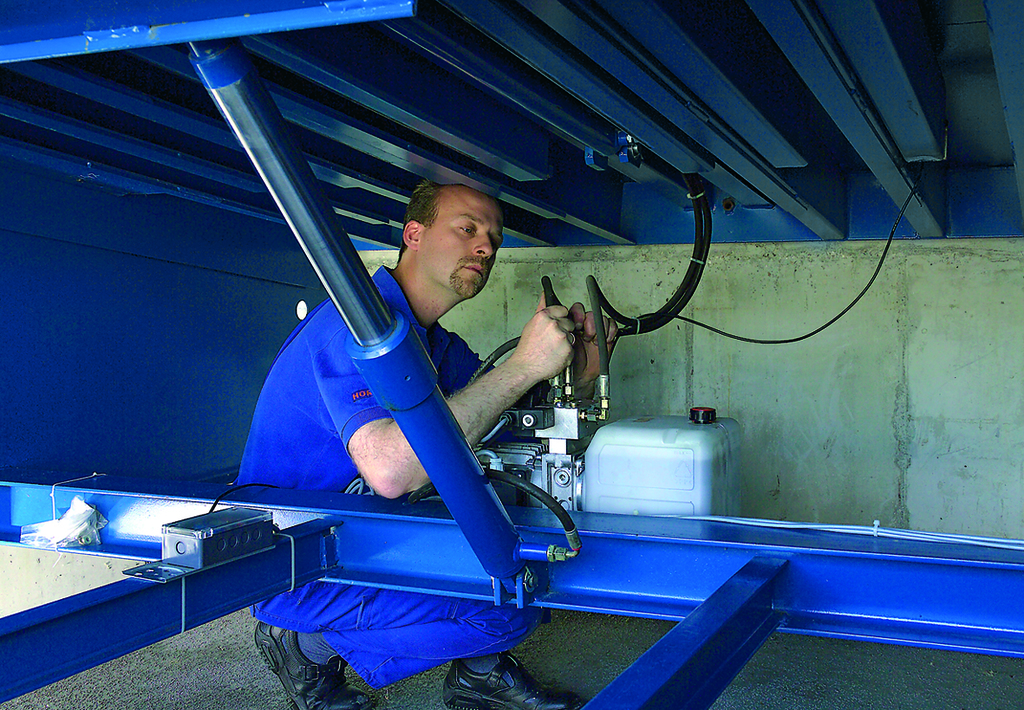 Leaner operations, that are geared to be more adaptable, rely on more sophisticated loading equipment. Greater integration of the loading bay means that all components need to be operating efficiently at all times. In addition, legislative changes and the desire to improve safety are key factors leading to this increased demand.
Preventative maintenance is seen as providing a double benefit, since it is part of the safety regime and leads to cost savings, by reducing downtime and extending equipment life-cycles.
OTHER ARTICLES IN THIS SECTION