ARTICLE
Minister praises Proseal success
04 March 2014
The UK Trade and Investment Minister, Lord Livingston, has opened a new factory for food industry heat sealing specialist Proseal, and praised the contribution such investments make to the UK economy.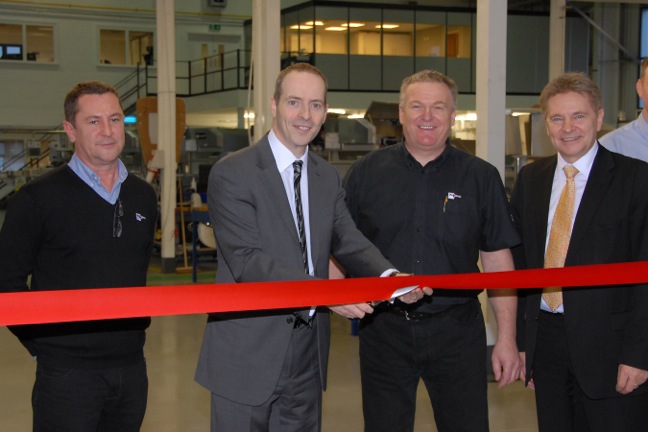 Formed by directors Steve Malone and Robbie Hargreaves in 1998, Proseal has become the leading manufacturer of tray sealing machinery to all main food producers in the UK, and is also recognised as a major force internationally, having extended its operation into a number of sites overseas. Last year the company saw a 30% increase in turnover while exports during the period doubled.
The new factory opened by Lord Livingston is the third at Proseal's headquarters in Adlington, Cheshire. Over the past 12 months, Proseal has also recruited an additional 50 people, bringing its workforce in the UK to 180.
OTHER ARTICLES IN THIS SECTION