ARTICLE
Escaping heat prevented
06 March 2014
Leeds-based Union Industries, which designs, manufactures, installs and maintains its own range of fast acting doors, has installed two of its Bulldoors at fancy dress experts, Smiffy's in Gainsborough to prevent heat escaping from its stock room.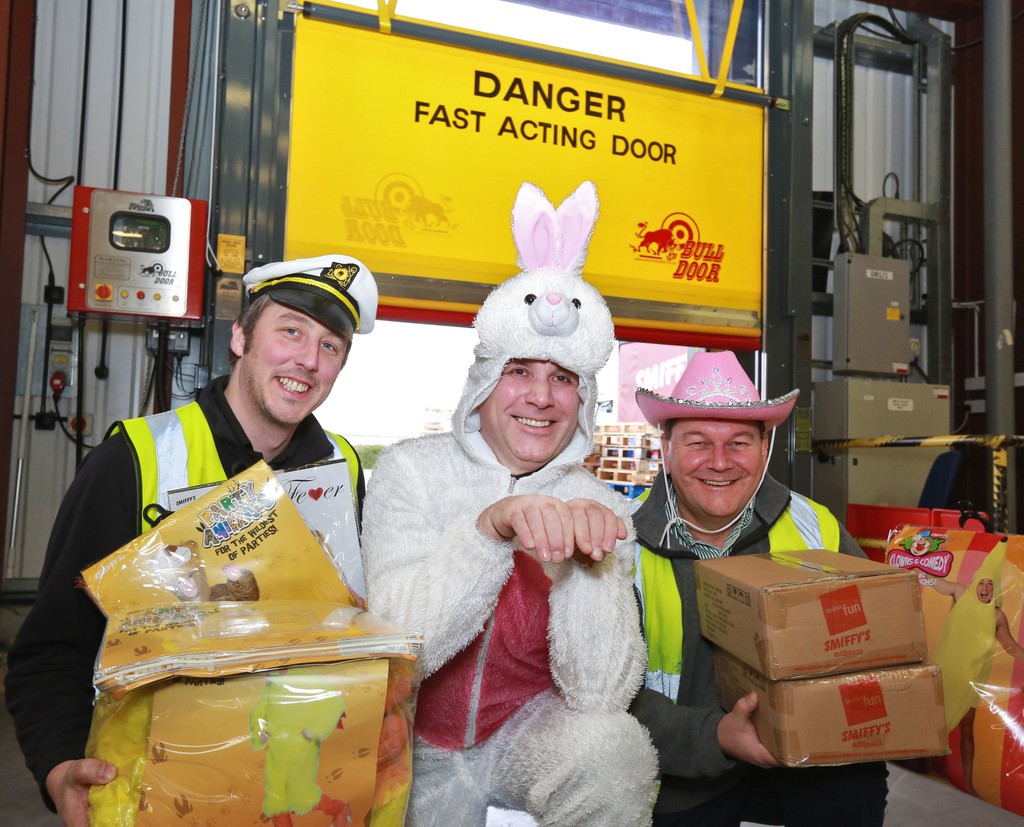 The new rapid roll doors will improve the temperature for staff working in the stock room. The previous doors had to been left open for deliveries to come and go, which often resulted in cold conditions for staff packing orders.
The Bulldoor is Union's bestselling fast-acting door for both internal and external use. It can be used on openings up to 4.5m wide x 4.5m high, and with an opening speed of 1.6m/s, it is ideally suited for high volume traffic openings.
Smiffy's Bulldoors, which stand at 2.5m wide x 3.9m high, have been introduced to ensure a safe entry and exit whilst at the same time maintaining a comfortable temperature for staff by retaining heat.
Mike Waplington, project manager at Smiffy's, said: "We are delighted to have installed the two Bulldoors created by Union. They are exactly what we were looking for and meet all the requirements we had in mind. Not only are the doors great but also the time it took for them to be installed was minimal, meaning as little disruption to regular service as possible."
OTHER ARTICLES IN THIS SECTION