ARTICLE
Successful switch
07 April 2014
Last year leading pallet network, Palletways firm took the major decision to break with the longstanding forklift supplier at its Lichfield depot, and instead sourced 60 GRENDIA LPG trucks and associated equipment from Jofson Mitsubishi.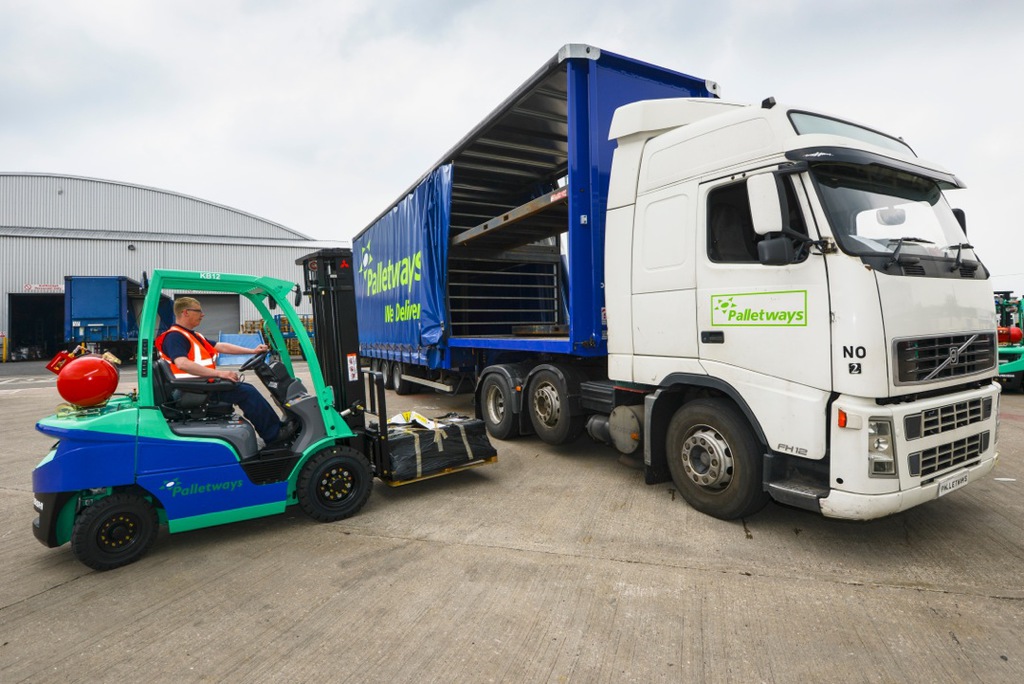 A year on, the new Mitsubishi trucks have proven so successful the switch could be copied at other sites across the continent.
The Mitsubishi GRENDIA model was selected following extensive testing and comparison of fuel economy and short-shuttle performance against major competitors. An experienced Palletways forklift operator visited Jofson to finalise the trucks' specification, with fingertip hydraulic controls and individual driver ID.
Meanwhile, John Wright of Jofson created a bespoke service agreement to ensure the trucks would always deliver for Palletways' intensive, round-the-clock operation.
Unlike many trucks, which are built around a less robust, belt-driven automotive engine, the Mitsubishi LPG forklift engine is truly industrial; its drive chain reducing servicing costs and dramatically cutting downtime, making it ideal for Palletways' punishing schedule.
The new trucks' customisable performance enables Palletways to fine-tune maximum travel speeds and acceleration parameters. Combined with clean burning, fuel-injected engine technology and three-way catalytic converter, the result is a startling reduction in fuel costs, with no loss of productivity, and vastly reduced emissions for warehouse use.


OTHER ARTICLES IN THIS SECTION