ARTICLE
Storage for aggressive fluids
08 April 2014
For situations when storing aggressive fluids in steel isn't appropriate, plastic products can be more useful. Plastic offers a high degree of resistance to oils, acids and alkalis as well as other water-polluting, non-flammable substances. It is also much cheaper than stainless steel.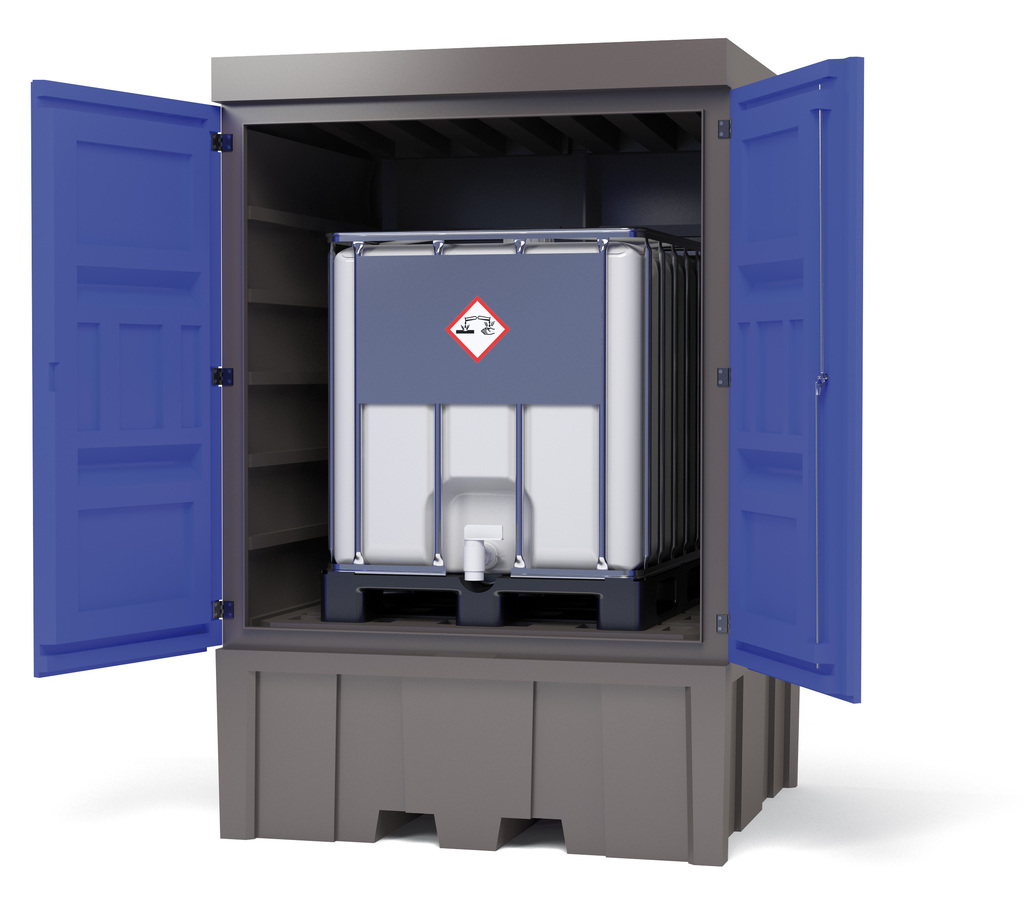 DENIOS manufactures a wide range of plastic products in polyethylene (PE). The plastic is fully recyclable; once broken down into granular form, it can be re-manufactured into new PE products.
The new PolySafe depot from DENIOS is manufactured from 100% PE, so it's suitable for the approved storage of water-polluting substances and aggressive chemicals, both indoors and outdoors. PolySafe Depots are available in two sizes, for the storage of up to four 205 litre drums or one 1000 litre IBC.
OTHER ARTICLES IN THIS SECTION