ARTICLE
Plastic containers for shipping & storage
15 May 2014
Set against the ubiquitous cardboard carton, there are clear advantages associated with the use of plastic containers for both shipping and storage purposes, says advocate SSI Schaefer, which has advanced its container offering with new technology in design, moulding and materials.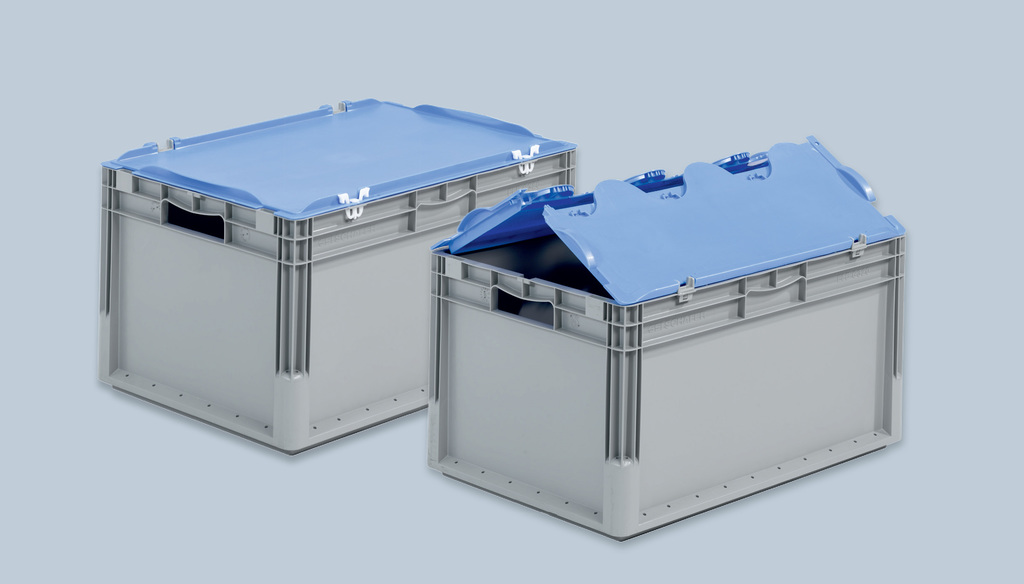 Designed for everyday use and among the most competitively-priced, the new SSI Schaefer ELB is a range of standard euro containers manufactured from a new patented material compound, making them approximately 30% lighter than standard euros. This offers savings in transport costs and improved manual handling due to their reduced weight, but they are still extremely strong due to their unique material and design, says the company.
KLT, a complete range designed to meet the demands of major car manufacturers through the German VDA standards board, has developed over the years from the initial heavy duty C KLT (Classic) to the L KLT range (Light), of which SSI Schaefer manufactures the full range. These containers have proved very popular over the last 12 months with over 100,000 units sold in the UK alone.
Schaefer's latest advancement for the automotive manufacturing and assembly process is the QX range. Developed in response to new dry cutting technology within the engine manufacturing industry, QX containers offer two new, better footprints for the automotive sector, 600 x 500mm and 1000 x 600mm, with eight different heights. They are ideal for use with robotic automation as the side walls only allow minimum deflection and also offer a unique multi-colour, high visibility interchangeable frame coding inserts. QX containers are also the first to be given an IP44 rating as they offer complete protection from water or any harmful substances when stacked.
OTHER ARTICLES IN THIS SECTION