ARTICLE
Production doubled
14 May 2014
LB Foster Materials Handling has manufactured and installed an overhead conveyor system for Investment Castings, a leading precision castings company.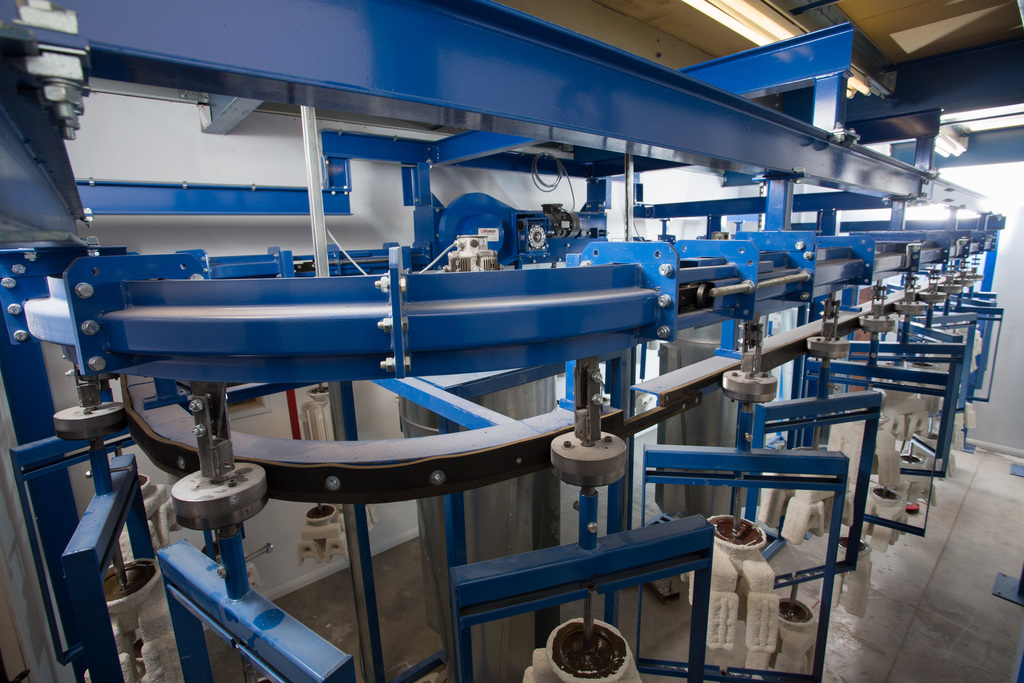 Designed to transport ceramic coated wax moulds during the drying process, the new conveyor has enabled Investment Castings to double its production of precision castings.
The new overhead conveyor is situated inside a temperature controlled room. It is used to dry out the ceramic coated wax moulds, transporting them in a continuous loop around three large central fans.
There are 26 rotating jig locations on the conveyor and each jig can hold two 'runners'. Each runner can support one large mould or numerous small moulds with a total weight of up to 30kg.
OTHER ARTICLES IN THIS SECTION