ARTICLE
Drum motor makes the cut
15 May 2014
A leading company processing salmon delicacies is exploiting the capabilities of the new Interroll Synchronous Drum Motor in its latest slicing production line for premium quality smoked salmon.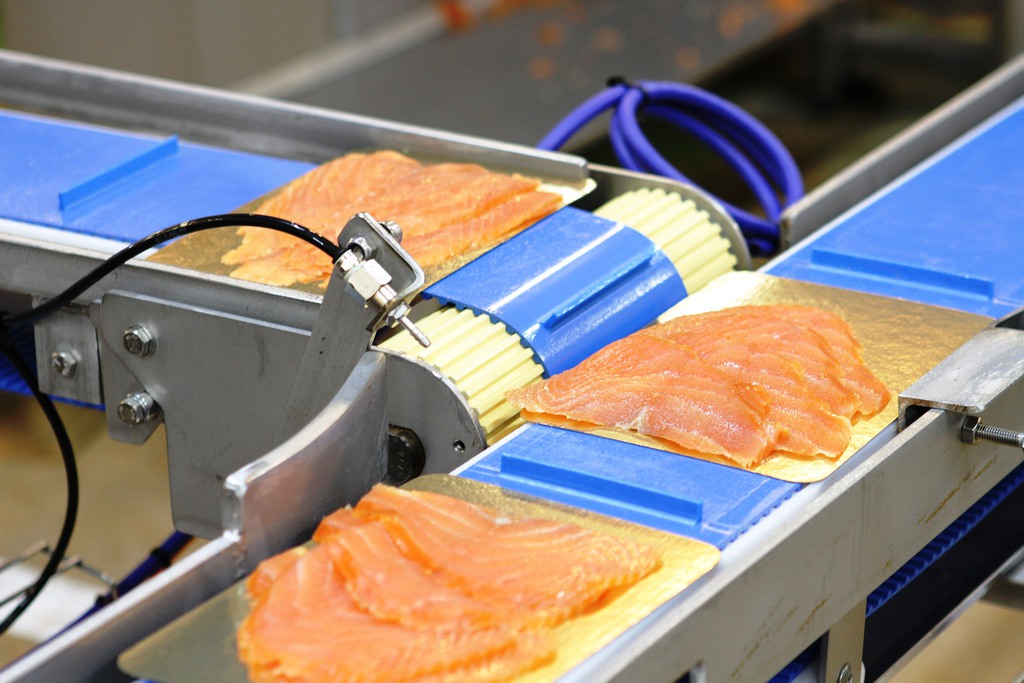 The production line incorporates A.B. Process slicing machines that feature a PU belt conveyors driven by Synchronous Drum Motors to provide perfect sequential transport and makes sure the slices stay on the carrier boards.
The new space-saving 80mm diameter Interroll Synchronous Drum Motor is reported to be the most powerful, energy-efficient generation of drum motors ever developed, enabling one drive system to suit all needs. It's easy-to-install in belt conveyors for food and packaging processes and many more industrial applications.
It offers excellent start-stop performance, optimum torque at all speeds, a maximum acceleration/braking performance and low operating drum temperature of approx 45°C.
When used with Interroll's new Frequency Inverter IFI-IP55 and vector control, the performance of conveyor belt systems can be substantially enhanced. Interroll can offer the drive system to suit all applications and belt types.
OTHER ARTICLES IN THIS SECTION