ARTICLE
Boosted pick performance
15 May 2014
International hydraulics component manufacturer and distributor I.M.M. Hydraulics (UK) has taken delivery of three Modula storage systems from Couzens Storage Solutions.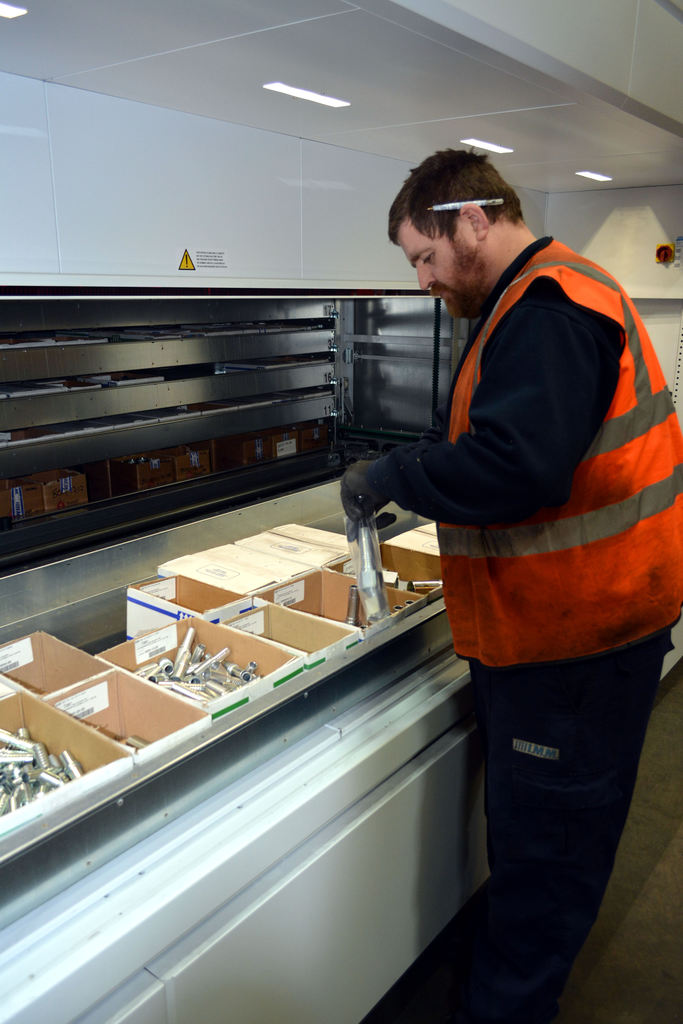 The units are for its Halesowen, Birmingham facility to provide more space-efficient storage and improved pick and replenishment performance.

The 6.1m high units each provide 183 m² of storage space on a footprint of 14.32m², with access to any item stored in seconds.

With a total load capacity of almost 120,000kg, the units are capable of dealing with a diverse range of items including hydraulic hose and fittings, adaptors and couplings, assemblies, and testing and flushing machinery.

They replace pallet racking storage which meant staff had to use warehouse steps to access levels above 1.5m which was a slow, cumbersome process.

Modula is a PLC controlled storage and retrieval system, ideal for handling goods and materials of different sizes and shapes, for a wide and varied range of products up to 695mm high.

It is based on the principle of a series of vertical storage trays that travel up and down, providing space savings of 90% or more over conventional systems.

Trays are positioned in the optimum location determined by product height, anywhere within the front and rear storage towers, from which the operator can call up the required item for fast, easy and safe access.
OTHER ARTICLES IN THIS SECTION