ARTICLE
Relaunched electric tug range
12 June 2014
According to materials handling specialist MasterMover, its recently relaunched MasterTug range can deliver enormous benefits to manufacturing plants in terms of lean efficiency.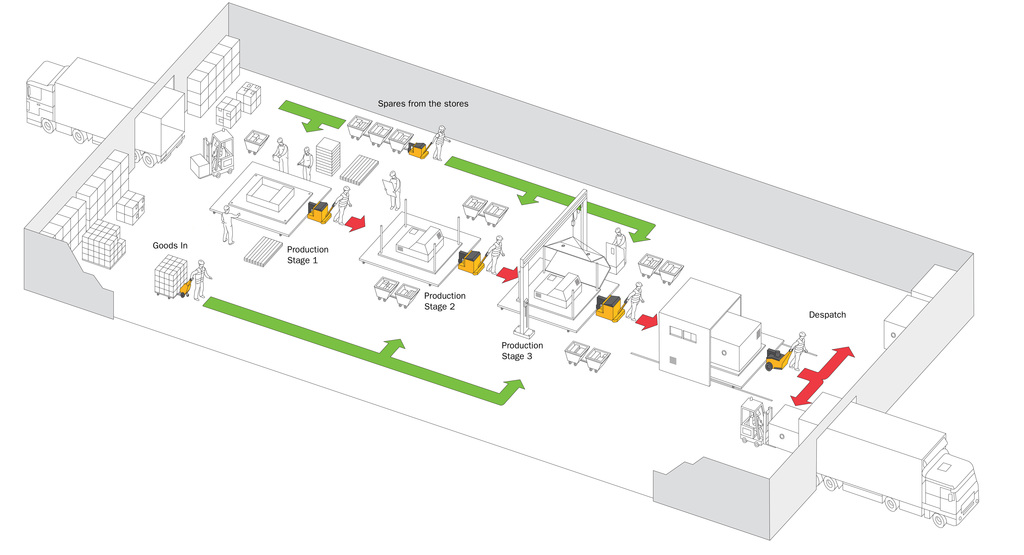 The UK-based company has invested in a major revamp of its MasterTug range of electric tugs, which help to manoeuvre heavy loads that would otherwise have to be pushed by hand or dragged inefficiently.
The benefits to manufacturing and assembly operations of using electric tugs include reduced downtime, greater manoeuvrability and control, and improved safety.
Better still, the deployment of multiple MasterMover tugs in a factory can assist with lean manufacturing by creating flow line production systems.
"We are seeing situations where a single customer is using different models to provide a fast, efficient and safe flow of goods throughout the production process," explains Andy Owen, managing director of MasterMover.
Smaller tugs – such as the SmartMover option – move deliveries into the factory from Goods In, or ferry spares from the stores. Then larger MasterTugs move the product being assembled from one stage of production to the next, until the finished item is ready for despatch.
This system is particularly useful for high-value, heavy goods such as aircraft, boats or construction machines, where an automated production line would not be economically viable.
OTHER ARTICLES IN THIS SECTION