ARTICLE
Pedestrian alert system
10 July 2014
New from Davis Derby, the Pedestrian Alert System not only detects pedestrians and objects but also provides a warning and control thereby influencing the driver to improve safety, or reduce the speed of the vehicle if no action is taken.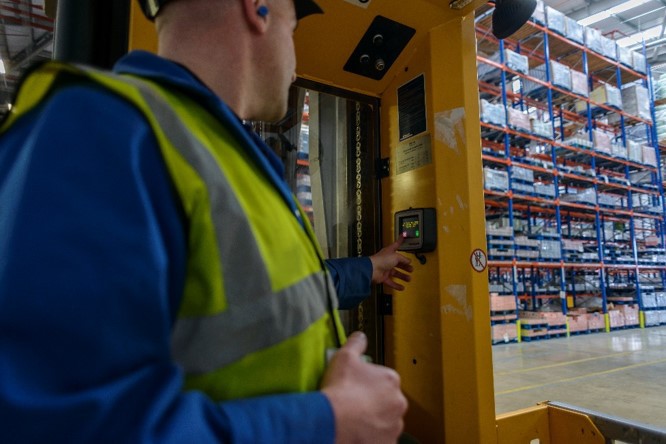 Ian Roberts, Davis Derby's general manager advises: "The purpose of the system is to identify pedestrians and objects within 5 metres of mobile plant and provide a warning system to the mobile plant so that drivers are alerted to the problem and automatic control systems can be triggered where applicable."
With an approach to product development that focuses on both safety and technology, the Pedestrian Alert System is set to provide an intelligent solution to improving pedestrian safety around vehicles for those working in the Logistics, Warehousing and Manufacturing sectors.
OTHER ARTICLES IN THIS SECTION