ARTICLE
Joloda keeps the whisky flowing
10 July 2014
John Dewars whiskey uses the Joloda Moving Floor for unloading and loading of palletised whisky barrels. The system operates in a new drain and fill site and is said to bring safety and efficiency to the handling of the whisky barrels during the maturation process.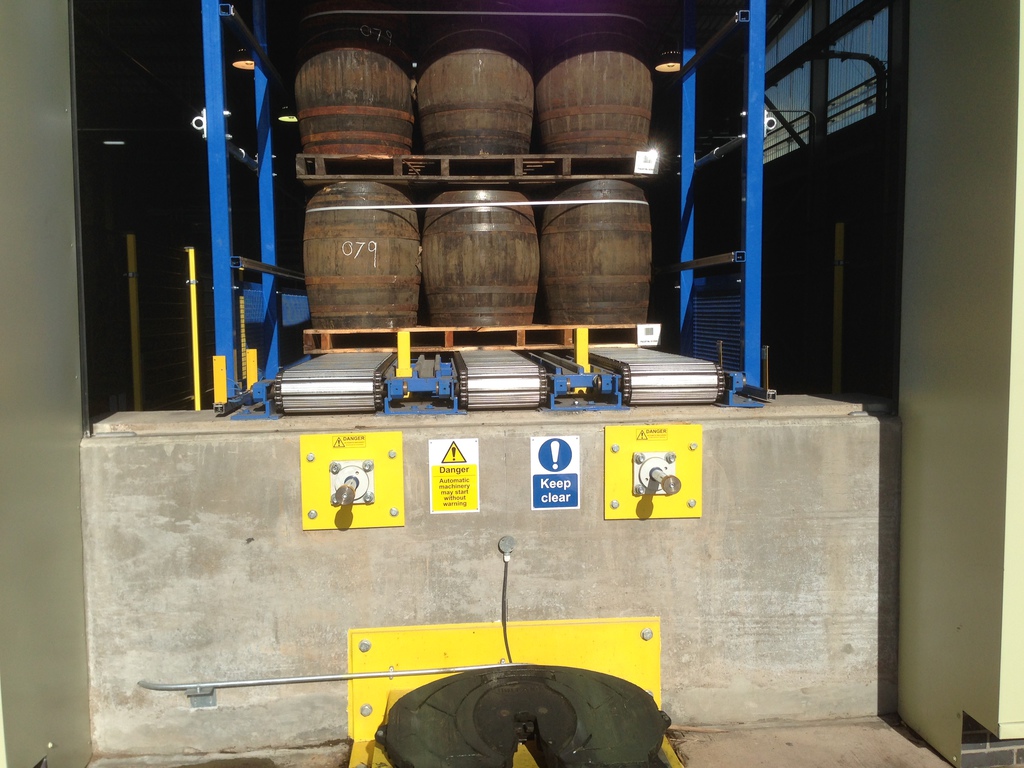 The two automated docks are situated side by side, one for unloading the trailer and one for loading. The full automated trailer is completely unloaded in just under 5 minutes.
A moving floor is an efficient flexible slat conveyor for trailer to dock load and unload. The trailers systems are Atex certified (explosion proof) to contend with any unforeseen spillages.
OTHER ARTICLES IN THIS SECTION