ARTICLE
Award winning automated installation
11 July 2014
Automation specialist, Swisslog, has been awarded the prestigious Technical Innovation prize at the 2014 UK Warehousing Association Awards, for its AutoStore solution.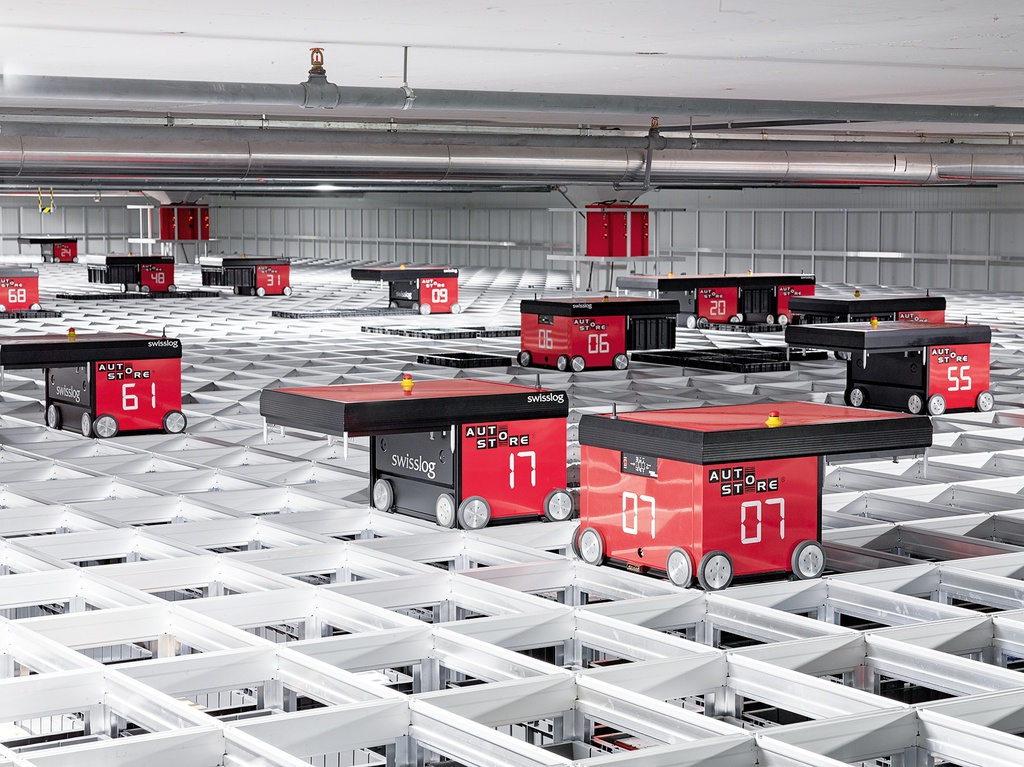 The awards committee praised Swisslog for its 'bold and innovative response to the changing market place' where space is increasingly at a premium and traditional ways of thinking have produced only minor improvements.
AutoStore is manufactured by Jakob Hatteland Logistics of Norway and Swisslog is the only supplier with a worldwide distribution agreement. Going against the accepted wisdom, AutoStore turned the issue 'inside out' – positioning semi-autonomous robots on top of a storage cube to ensure optimal storage density. The subsequent ultra-efficient use of space, flexibility and reliability are reported to have made AutoStore the most innovative automated installation on the market today.
AutoStore features as one solution within Swisslog's Click&Pick portfolio, designed to provide a range of omni-channel capable, multifaceted systems that can be customised to the specific needs of retailers. The portfolio guarantees high pick rates, accurate order fulfilment, efficient returns and precise inventory management.
AutoStore's innovative technology is said to be completely different to anything else on the market, providing maximum storage capacity within the smallest footprint, whilst retaining intelligent, fast and ergonomic picking capabilities. Today an increasing number of people from all age groups are shopping online, fundamentally changing the role of the major retailer and the way they fulfil customer orders. Thanks to the flexibility it provides, AutoStore has already become the order fulfilment solution of choice for market leaders in the UK and overseas.
OTHER ARTICLES IN THIS SECTION