ARTICLE
Logistic train systems
01 September 2014
Offering customers a modern, flexible and convenient cycle-flow of materials throughout their production facilities, Linde Material Handling has launched two new load train solutions.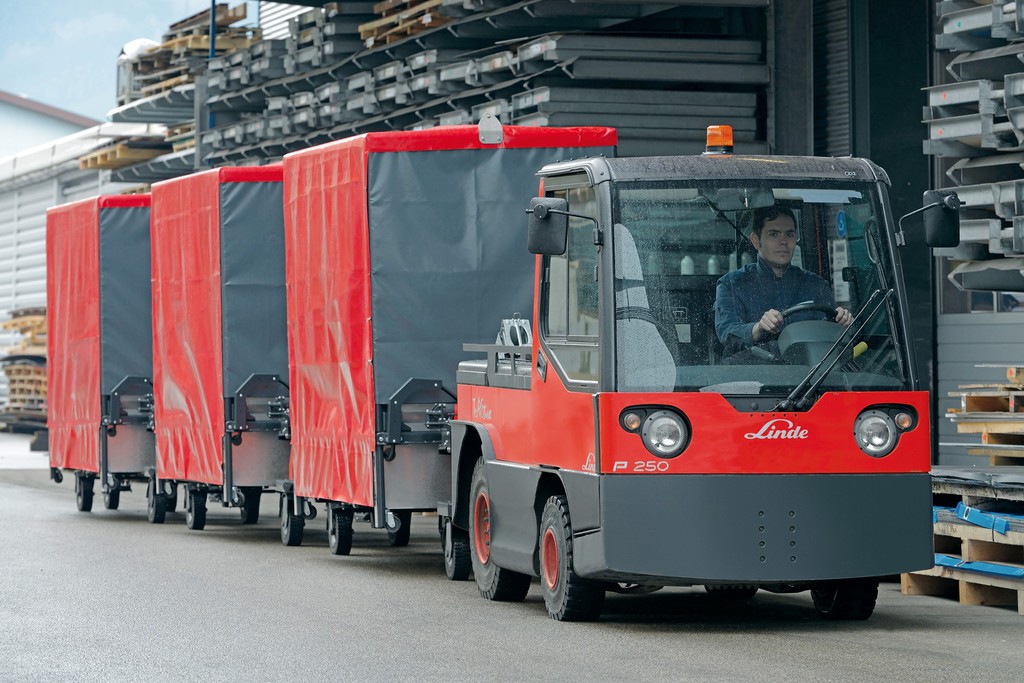 The Linde Logistic and Factory Train provide a synchronised form of production supply comprising a compact tow tractor capable of pulling 600kg – 2t, together with one or more load trailers or modules.
Both trailer train solutions boast a high level of directional stability and manoeuvrability due to the omission of a centre axle, making the trucks extremely flexible.
OTHER ARTICLES IN THIS SECTION