ARTICLE
Power & agility
25 August 2014
New from Mitsubishi Forklift Trucks, the 80V electric forklift, EDiA EX, has been designed to make a significant difference to storage arrangements where space is at a premium.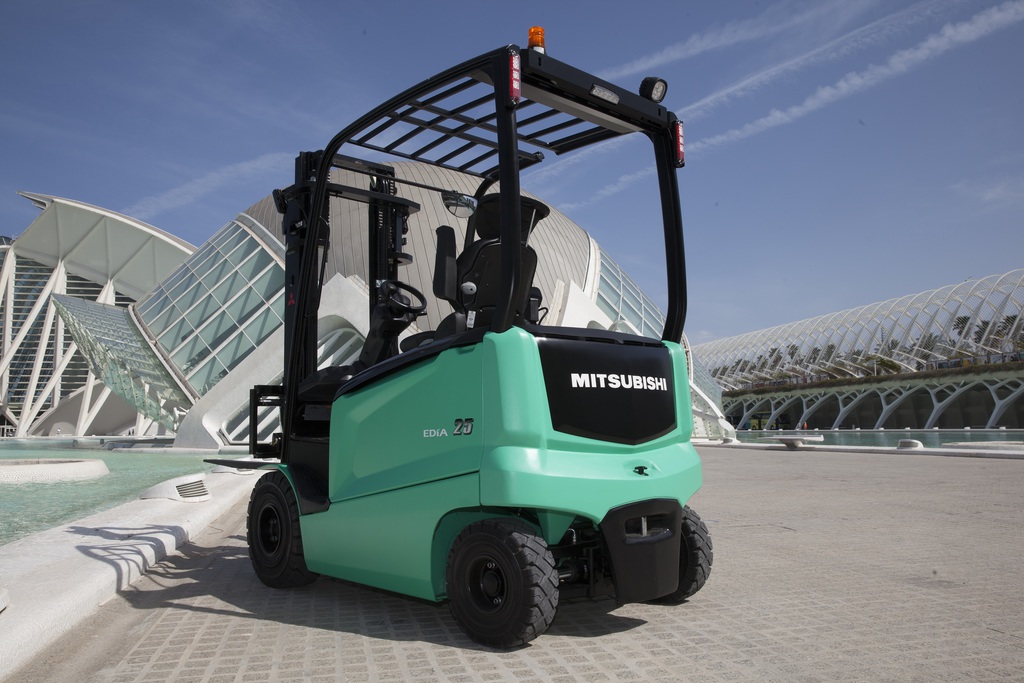 Visibly smaller than other units in the 2.5-3.5t capacity range, EDiA EX is said to boast market-leading residual performance, with the strength and stability to bear large loads smoothly up to 7m.
As well as its compact dimensions, EDiA EX's steering configuration also makes it particularly suitable for use in tight spaces.
Rear steering wheels turn to an angle of more than 100 degrees, with individual drive motors counter-rotating the front wheels, effectively giving the truck four wheel steering, and the ability to pivot within its own length.
The resulting lack of rolling resistance also reduces tyre wear, and makes EDiA EX's steering agile, responsive and precise – protecting racking and stock.

The spacious, well-designed cabin features optimised pedals and intuitive controls.
IPX4 water protection makes this an electric truck than can safely deliver in the wet. That means emission-controlled sites no longer need a separate IC-engine truck for outdoor loading and unloading duties.
Likewise, clean operations with wash-down zones or wet produce like fish are now able to take full advantage of the hygiene and air quality benefits of an electric forklift truck, without fear.
The Sensitive Drive System intelligently adapts the truck's response to the nature of the operator's movements – smoothing stop and start and interpreting the pressure applied – while touch-sensitivity take the optional fingertip controls to a new level, with gentler movements allowing finer control.


OTHER ARTICLES IN THIS SECTION