ARTICLE
Should you stretch to the elastic warehouse?
09 September 2014
To provide the flexibility needed to cope with seasonal business, the Elastic Warehouse delivers the capability to manage more arrivals at the warehouse door, accommodate more stock, and the ability to easily find items for quick onward distribution, all within the parameters of the existing property.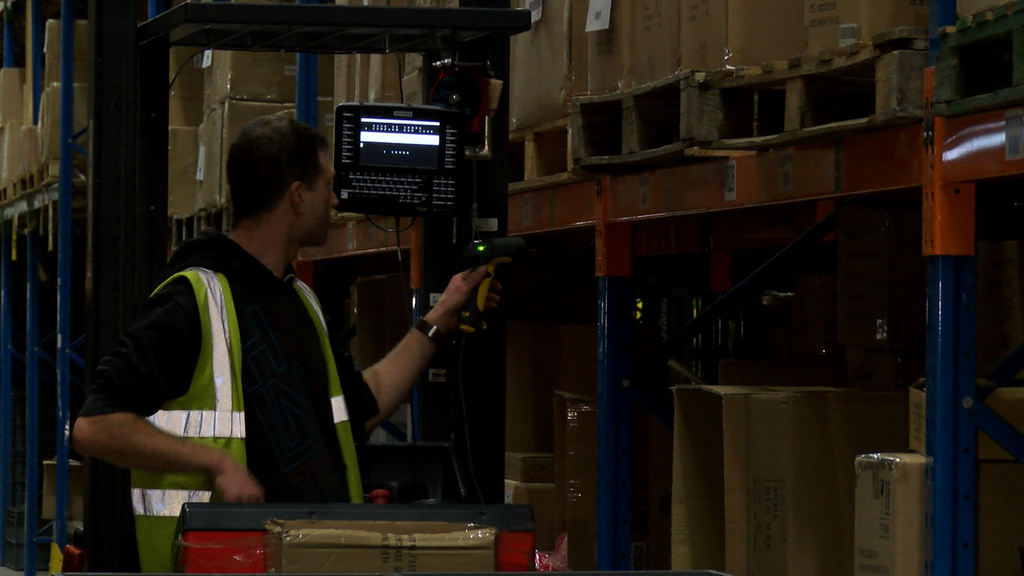 In essence the Elastic Warehouse virtually expands and contracts in line with demand and at a moments notice. It's a versatile way of managing the assets you have to meet demand, with financial control.
It can be achieved through a variety of ways, all rest on technology. But whichever way is chosen the benefits of an Elastic Warehouse are wide reaching. The approach provides companies with:
the flexibility to meet fluctuations and unplanned changes to demand
the potential to take on more contracts and not forfeit seasonal work
financial stability, accounting for fluctuations in a far more controlled way
a demonstrative way to show customers you can increase work flow without jeopardising SLAs or impeding regulatory standards
improved staff efficiencies from well organised working conditions
There are four main approaches:
Elastic Overheads – This model works on the principle of making your existing investments work harder and will comprise technology, people and warehouse space. It involves use of the latest technology to optimise all assets, including staff, helping you to do more with less. This model therefore works at its best when scheduling tools that link into the ordering and fulfillment systems are adopted, as it helps to determine how many people are needed, when and where to cope with the inbound and outbound demand. It is likely to require a core technology set comprising handheld technology used to check in, find, pick and allocate stock as the warehouse expands. This is especially true as more SKUs and greater quantities of a SKU are managed and the need to be able to accurately forecast stock levels and demand at any one time grows.
Elastic Outsource – This model outsources the warehousing and distribution of key seasonal lines for a finite period so that the existing operation can stay focused on the core lines. To be successful the customer should experience no change to the service they receive so its critical inventory systems are integrated with those of the outsource partner. This creates a truly virtual warehouse whereby the same customer manager can see order information even though the products involved are in another warehouse, possibly in another country.
Elastic Tech – This is a completely technology lead implementation. Manual processes and paperwork are replaced with automatic data capture and mobile computing devices, including handheld and vehicle mounted computers. Data capture technology is integrated with an ERP/WMS system for real-time inventory management. Utopia is an operational design that speeds up and improves the exchange and flow of information and decision-making, as well as fast tracks shipments from 'goods-in' through the warehouse and out to the final destination – a true end to end supply chain. It will use people power far more effectively and thus grows the warehouse's capacity to manage more stock and orders with 100% picking accuracy. It is ideally suited to large warehouse operations that are supported by regional distribution centres, and in particular operations that facilitate 'click and collect services', and pick and transfer stock overnight not just from a warehouse but also stock in stores.
Elastic Blend - This methodology cherry picks the elements of the first three approaches to give the ultimate financial and operational control. It's likely to be dominated by a technical solution that integrates inventory, work management and ERP systems for an up-to-the-minute view of operational performance, efficiency and capacity. This technology backbone is then used to take advantage of the flexibility that the Elastic Outsource and Elastic Overhead models bring. It is a truly scalable model that gives decision makers the best information on which to act, helping to accurately determine how far to expand, and how much to invest, during busy trading period.
The very nature of FMCG means that warehousing and logistics must always evolve to be fleet of foot. However, it hasn't been until now that the technology that can make an Elastic Warehouse a reality has been available. And of course the beauty of the Elastic Warehouse is it is scalable – it's possible to evolve from one model to another, as the company strategy, economics and finances dictate. The key is to determine which model is best to start with and align it to a three to five year plan to ensure an ROI on investment is achieved.
Is the Elastic Warehouse right for my organisation? The answer is most probably yes. Any company that wants to become more efficient and reduce cost, or pursue new revenue opportunities, should be thinking about adopting an Elastic Warehouse strategy.
OTHER ARTICLES IN THIS SECTION