ARTICLE
Bespoke packing system
09 October 2014
Heat sealing specialist Proseal has designed and installed a bespoke packing system for blueberry punnets for Berry Gardens that has increased speeds and accuracy, reduced product waste and provided a more ergonomic and user-friendly working environment for operators.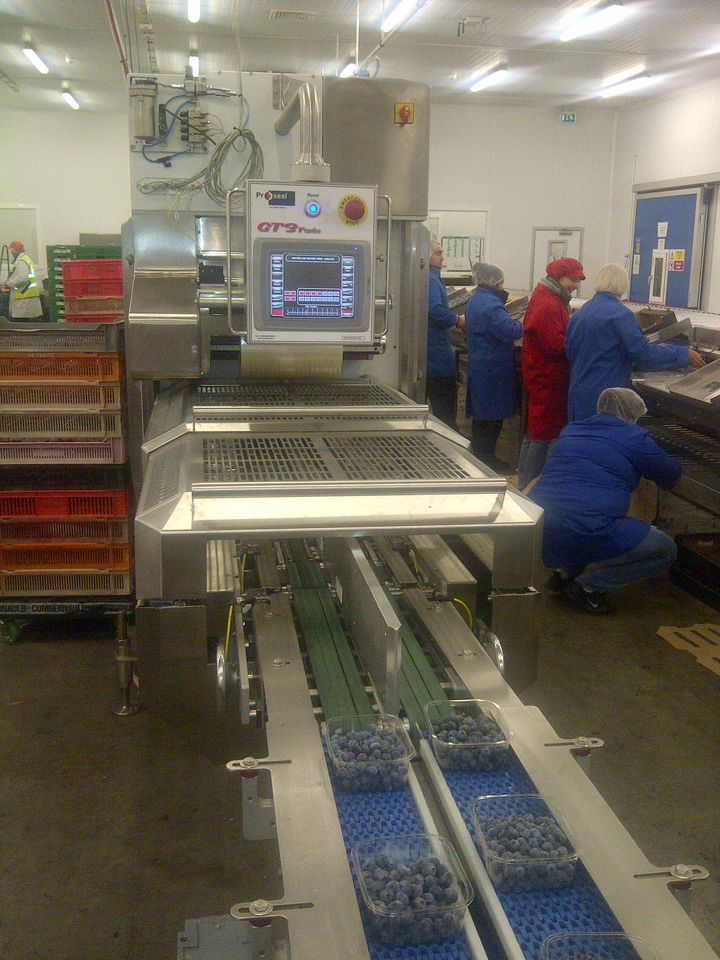 The new smart drive technology punnet delivery system works in conjunction with a Proseal GT3 tray sealer to deliver a throughput of 210 packs per minute.
The Proseal-designed twin lane conveyor uses a continuous motion chain and peg system to enable the packs to be seamlessly streamed into the GT3 tray sealer, which increases the accuracy of tray placement prior to sealing.
OTHER ARTICLES IN THIS SECTION