ARTICLE
Specialised sideloaders
08 October 2014
When ThyssenKrupp Materials, a subsidiary of ThyssenKrupp AG, moved to new premises the company changed its fleet of specialised sideloaders.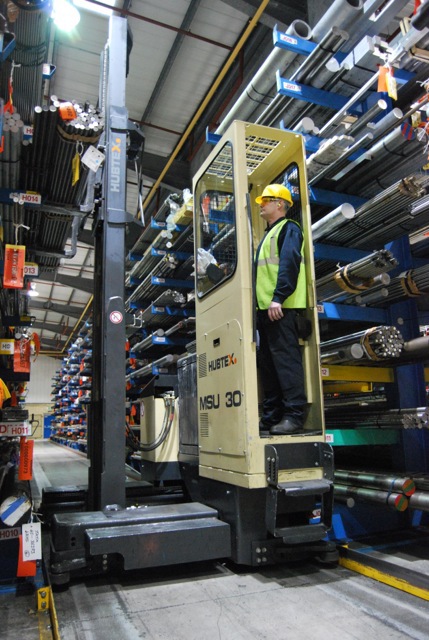 Following an extensive selection process the decision was taken to award Hubtex UK the contract to provide a replacement for the existing Sideloader fleet. Three MSU30 Sideloaders were installed in 2011 and based on their performance, three more units were added to the fleet in 2013.
The highly manoeuvrable Hubtex MSU30 has full multidirectional steering and is suitable for handling both long loads and pallets. Its compact design makes it particularly suitable for narrow aisle storage.

OTHER ARTICLES IN THIS SECTION