ARTICLE
Second mobile harbour crane
09 October 2014
Terex Port Solutions (TPS) has received an order from Hans Lehmann KG (Lehmann) for a second diesel-electric G HMK 5506 variant of the Tere® Gottwald Model 5 mobile harbour crane.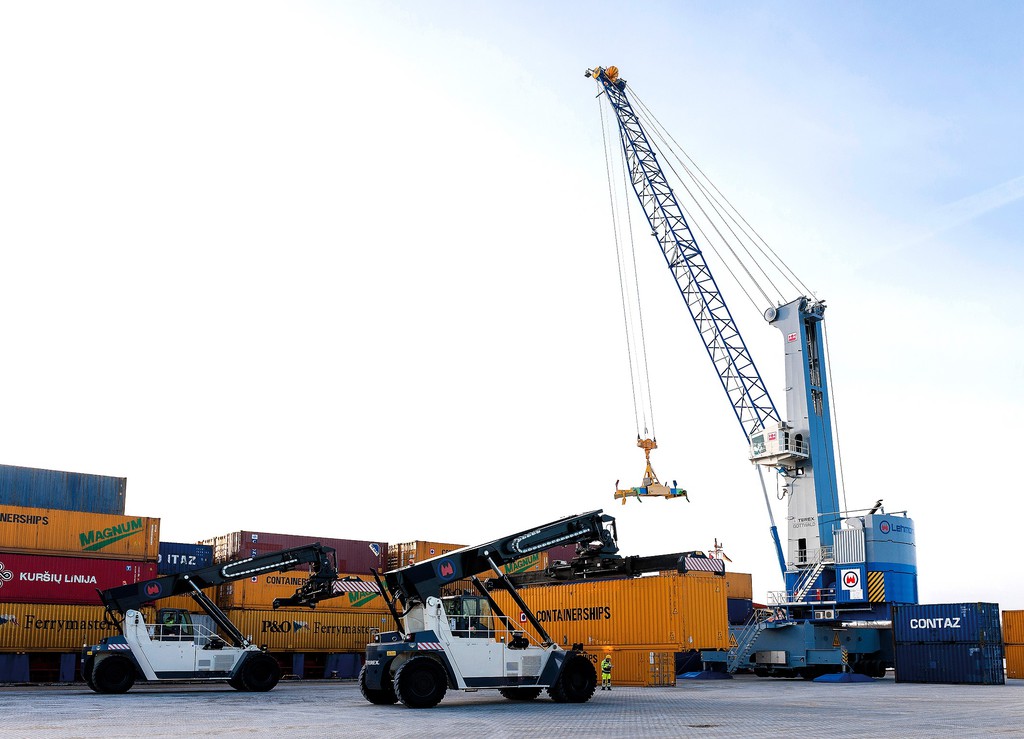 The crane will join an identical Model 5 crane that Lehmann has already been using successfully since the end of last year in Lübeck Cargo Terminal. The second crane extends the capacities and availability of ship loading and unloading equipment in the terminal, where three Terex reach stackers have also been working since the end of 2013.
Model 5 cranes combine the functional and compact design of the medium-sized crane family with the even greater operational capabilities of the large crane family from TPS. As the largest machine of the medium-sized crane family from TPS, the Model 5 crane has an impressive lifting capacity curve with a maximum lifting capacity of 125t, a wide radius of 51m and maximum lifting speeds of 120m/min. Equipped in this way, the second crane will also work primarily for Lehmann on the handling of vessels with up to ten container rows, but will also be used on project cargo vessels.
OTHER ARTICLES IN THIS SECTION