ARTICLE
Automated deepfreeze
12 November 2014
Egemin Automation is to build and automate a brand-new deepfreeze warehouse for frozen foods specialist Crop's in Belgium, on the production site of Ooigem.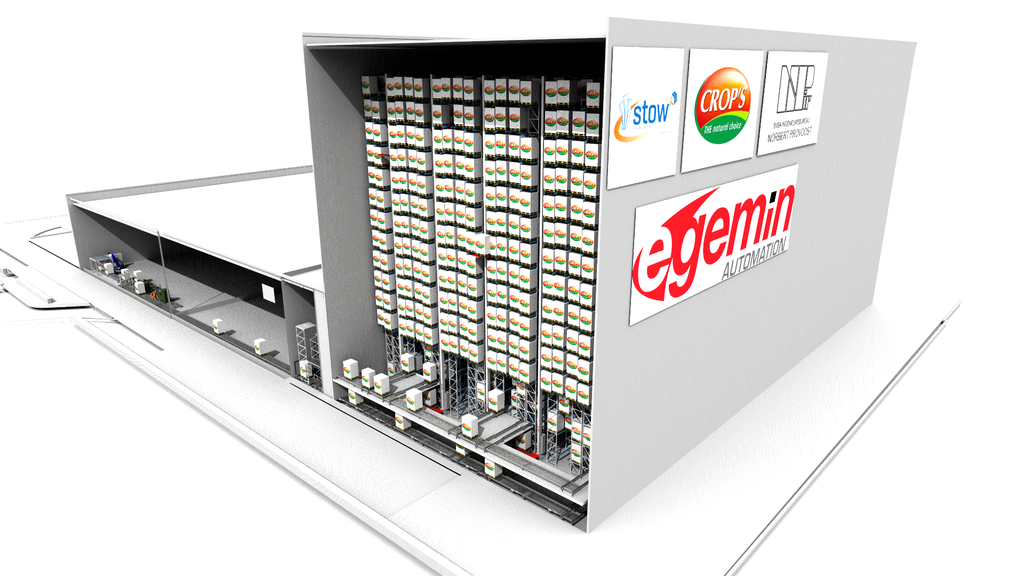 The new high-bay warehouse will be built next to an existing freezer warehouse and production plant. In addition to the construction side of the project, Egemin will be responsible for clad rack construction and all automation technology including five AS/RS stacker cranes, the conveyor system and the higher-level WMS software to control all material flows.
With its 15 storage levels and five crane aisles, the automated deepfreeze will provide space for over 20,000 pallets of frozen vegetables and fruits. Pallets can enter the warehouse from both the production plant and from external locations. Each pallet is checked for dimensions and weight before infeed. External and industrial pallets, accounting for 20% of the total storage capacity, are first placed on a slave pallet to optimise the storage process in the warehouse.
Partner Stow will be responsible for the silo construction. The five stacker cranes will be supplied by German partner MIAS. E'wms, Egemin's warehouse management software, is used for managing both orders and inventory. The software takes full control of all transport and storage systems, ranging from the infeed and storage in the warehouse to the dispatch and transport to the shipping zone.
Egemin and Crop's have also concluded a two-year maintenance contract to ensure an optimal operation of all logistic installations in the deepfreeze warehouse. The maintenance contract involves 24/7 standby service, corrective and preventive maintenance and a system availability guarantee.
OTHER ARTICLES IN THIS SECTION