ARTICLE
Folds into lintel
11 November 2014
Hörmann's high-speed folding curtain for large openings, the V9012L Stacking, is opened via a belt drive system that folds the curtain into the lintel area.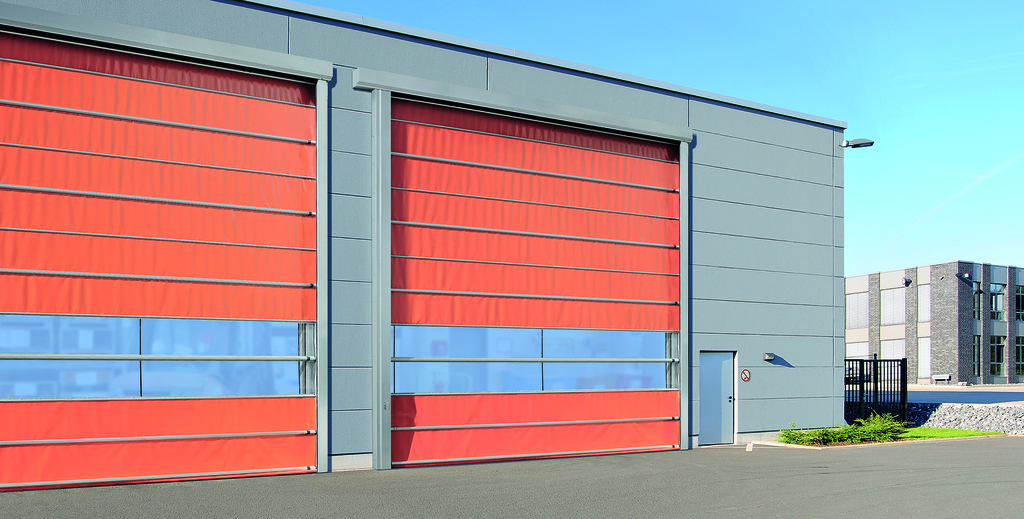 Designed for openings of up to 6m, where lintel space may be limited, the door can be fitted externally with the operator housed in a weather-resistant protective cover.
Aluminium laths stabilise the curtain and provide superb wind reinforcement, while a full width vision panel allows for safe door operation. For ease of use from the floor, an external control element can be integrated into the frame.
As with all Hörmann high speed curtain doors, the award winning Light Grille non-contact safety device is included as standard.

OTHER ARTICLES IN THIS SECTION