ARTICLE
Capacity doubled
12 November 2014
A bespoke overhead conveyor, designed and manufactured by LB Foster Materials Handling, has been installed into the new paint processing plant of sign supplier and manufacturer, SignFab UK. Automating the plant has enabled SignFab to have the ability to double its production capacity.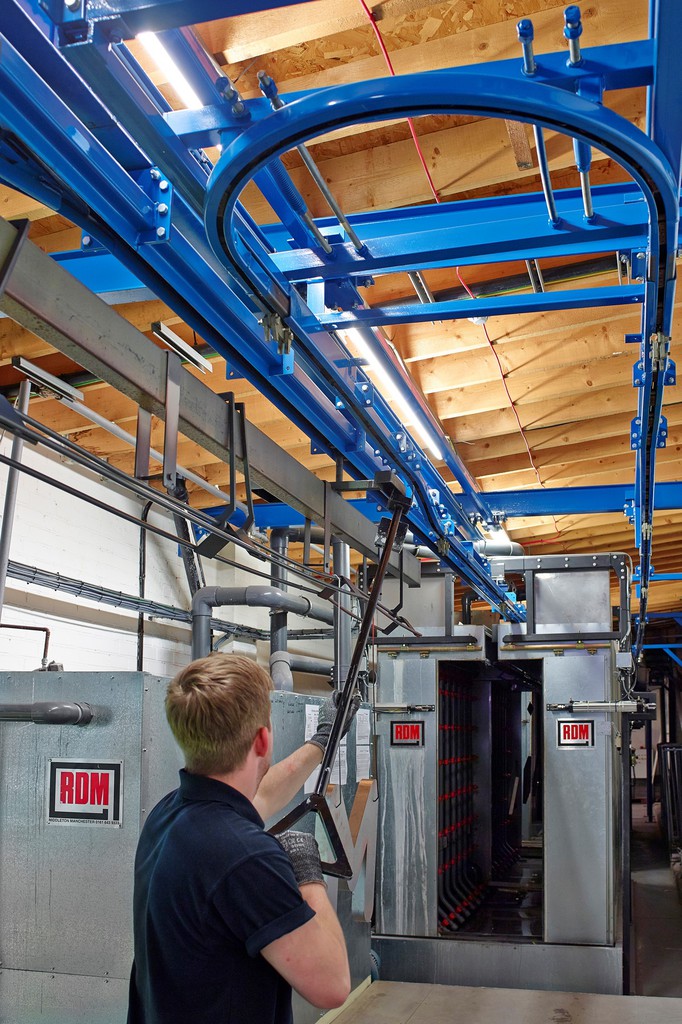 LB Foster was awarded the conveyor contract through the Kettering based third party consultant, Colour Dynamics. The power and free conveyor has the capacity to handle loads up to 5m long, weighing up to half a tonne.
At the start of the process operators manually load the signage onto the flight bars before they are pushed to the start of the powered section of the conveyor. They are then automatically taken through the pre-treatment section, followed by the dry off oven. Then the signage leaves the oven and transverses side ways to accumulate in a buffer store of pretreated product.


OTHER ARTICLES IN THIS SECTION