ARTICLE
Increased picking performance
13 November 2014
A split tray sorter and overhead conveyor system installed by Dürkopp Fördertechnik is helping French fashion brand, Celio, to boost service levels to 97% and increase picking performance to 15,000 articles per hour. In addition to the Dürkopp systems, the DC also features an OSR Shuttle system from Dürkopp's parent company, Knapp.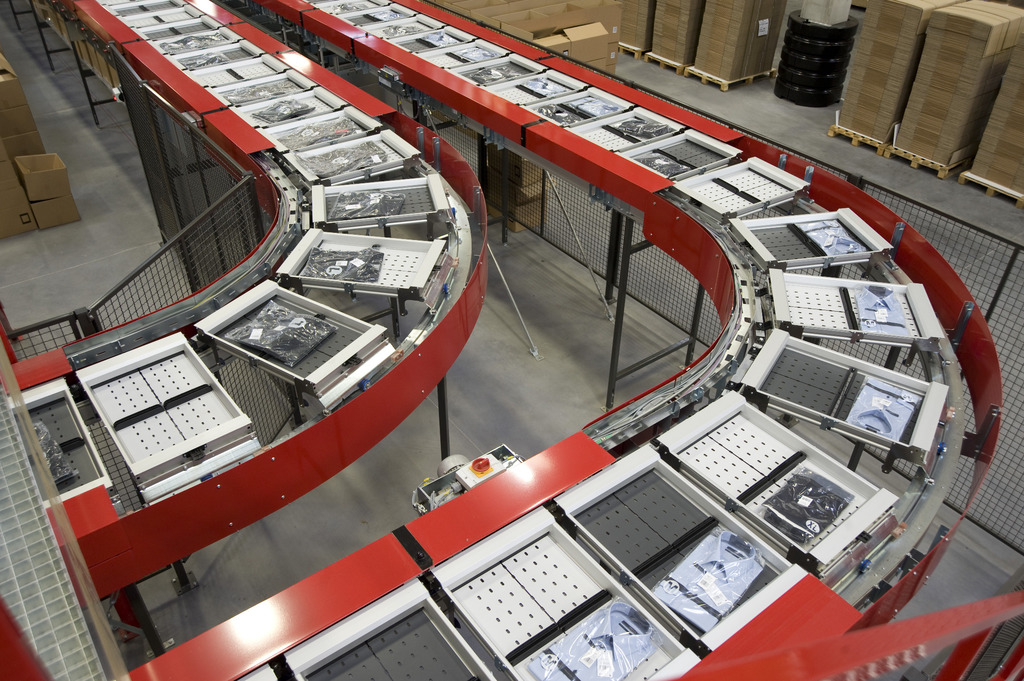 The split tray sorter automatically distributes articles to 688 discharge stations so boosting efficiencies and reducing costs. The overhead conveyor system handles the transportation of all the hanging garments to aisles on the DC's three levels.
It is also used to transport picked goods to a manual sorting area while a Dürkopp mini trolley system moves the ready-sorted orders for more than 1,000 stores to the buffer zone for dispatch.
OTHER ARTICLES IN THIS SECTION