ARTICLE
High-visibility finish
16 January 2015
Following the successful use of loading bay equipment supplied and installed by Stertil Dock Products, a leading importer and distributor has recently specified an additional two bays to support its operations at the Port of Tyne.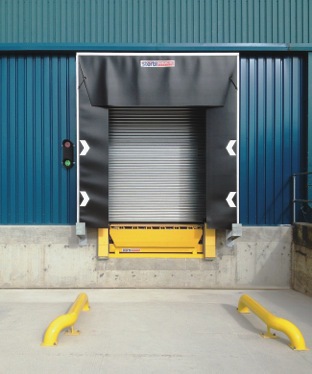 The two new bays are located alongside two identical installations supplied by Stertil Dock Products almost 20 years ago. Within each bay, the equipment comprises a Stertil HP700-12 pit-mounted dock leveller, a WS574 dock-mounted fixed dock shelter, a roller shutter door, PE750 yellow dock bumpers, wheel guides plus LED dock and traffic lights.
Featuring a high-visibility yellow finish, the bays are used to simplify the loading and unloading of a range of road transport including articulated lorries, trailers and container vehicles.
OTHER ARTICLES IN THIS SECTION