ARTICLE
Investment in longer semi-trailers
11 February 2015
Acumen Distribution has further expanded its fleet of Longer Semi-Trailers (LSTs) with the addition of four more models.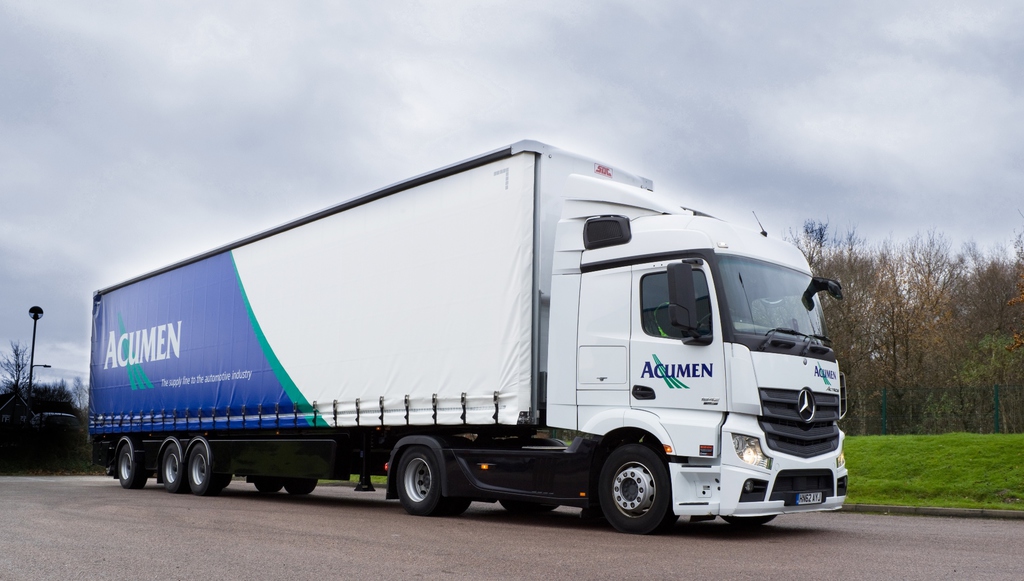 Since Acumen began using the trailers in 2012 it has grown its fleet from an initial four trailers to 21 making it one of largest users in the country. The trailers will be used primarily on three return routes from Sunderland to Wednesbury, Sunderland to Telford and Redditch to Middleton.
Over the past 12 months Acumen has reduced the number of trips it has made between Sunderland – Wednesbury – Sunderland by 150 – a total of some 60,000 miles. The new trailers, which are being used on a route between Sunderland – Telford – Sunderland, have enabled the company, over the past 2 months to reduce its mileage by 15% which equates to some 4,250 miles. Further savings are being made on the Redditch-Middleton-Redditch route which has enabled Acumen to save some 29,964 miles.
"The longer-semi trailers are having a positive impact for our customers and the environment", says Chris Doughty, MD of Acumen Logistics.
OTHER ARTICLES IN THIS SECTION