ARTICLE
Ergonomic pallet picking
11 February 2015
In response to challenges in the grocery sector, Spar Austria has taken delivery of a bespoke pallet picking system from Knapp for an Austrian DC.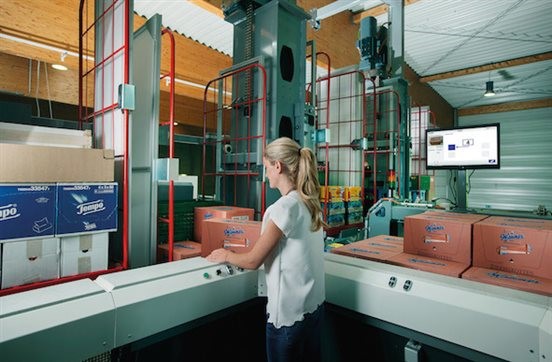 The semi-automatic Pick-it-Easy Move system, which is used for order picking of the entire range of fast-moving goods, began operation in September and is enabling the handling of goods – even heavy articles – with a high degree of ergonomics.

At the Pick-it-Easy Move workstations, Spar employees take goods directly from the original pallets and place them into the target load carrier. In contrast to conventional systems, the decanting process is eliminated. Orders are assembled according to store in roll containers – eight on each side – positioned on lifts, with the workstation moving fully automatically between the target locations. The system also indicates via a screen exactly where each picked item should be placed for optimum space utilisation.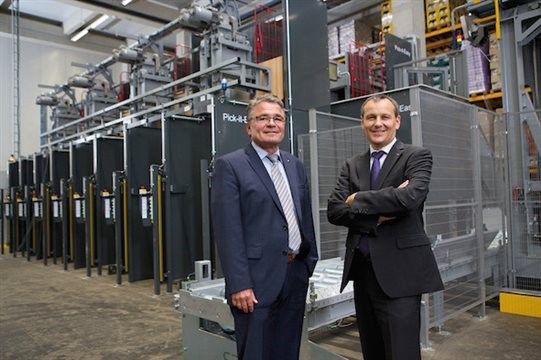 With both the source pallet and the target load carrier adjusted to an ideal height, the employee enjoys a high degree of ergonomics. In addition, lifting of heavier articles is eliminated through the pushing of goods, which greatly reduces the physical strain on the operator.

By combining automation and manual handling, the system offers great flexibility in picking as well as a doubling of performance – enabling the picking of up to 600 cartons per hour. The next installation of Pick-it-Easy Move is already planned for the Spar network.
OTHER ARTICLES IN THIS SECTION