ARTICLE
Nomination for combined forklift
12 February 2015
UniCarriers has been nominated in the warehouse trucks category of the International Forklift Truck of the Year (IFOY) Award 2015 with the newly developed Tergo URS with swivel reach fork unit.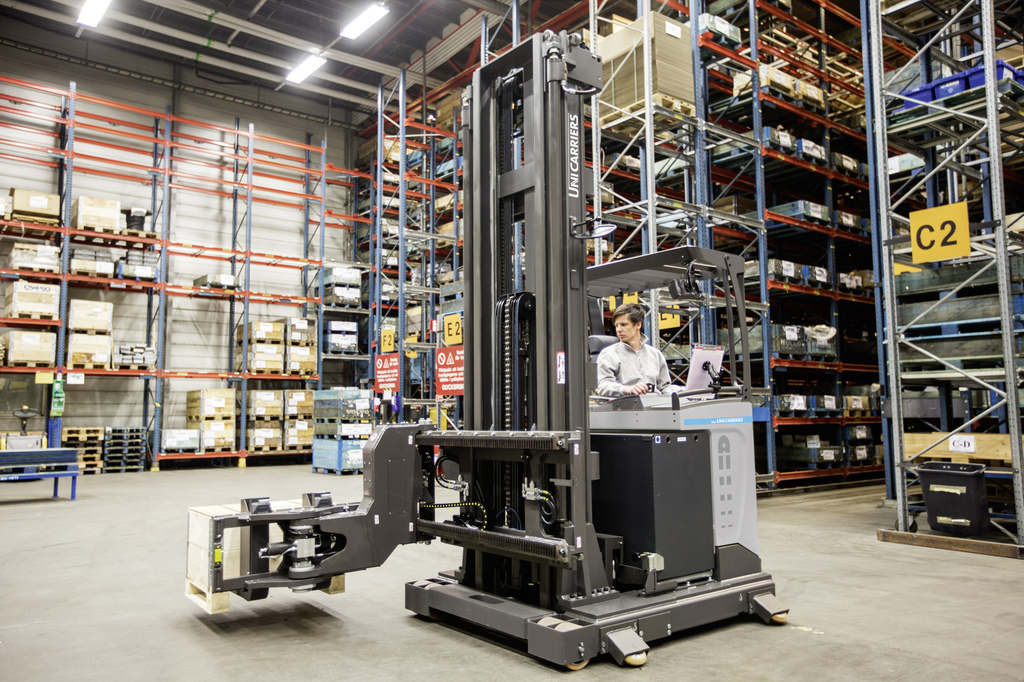 A particular feature of the forklift is its high level of flexibility in working use: the Tergo URS can be used both as a rail/induction-guided narrow-aisle truck and as a flexible reach truck, combining two truck types in one unit and negating the need for additional units in some applications. Overall, companies can benefit from a reduction of up to 30% in total cost of operation.

The unit has a maximum lift height of 10.35m and can transport loads up to 1.5t. Top speed is 14.0km/h.
OTHER ARTICLES IN THIS SECTION