ARTICLE
Hardisty delighted with Pallet Evolution campaign
11 February 2015
As word continues to spread about Pallet Evolution – the new campaign launched to educate warehouse and logistics professionals about the many benefits of using plastic pallets – campaign founder and MD of Goplasticpallets.com, Jim Hardisty, reflects on how Pallet Evolution has been received and explains what lies ahead for 2015.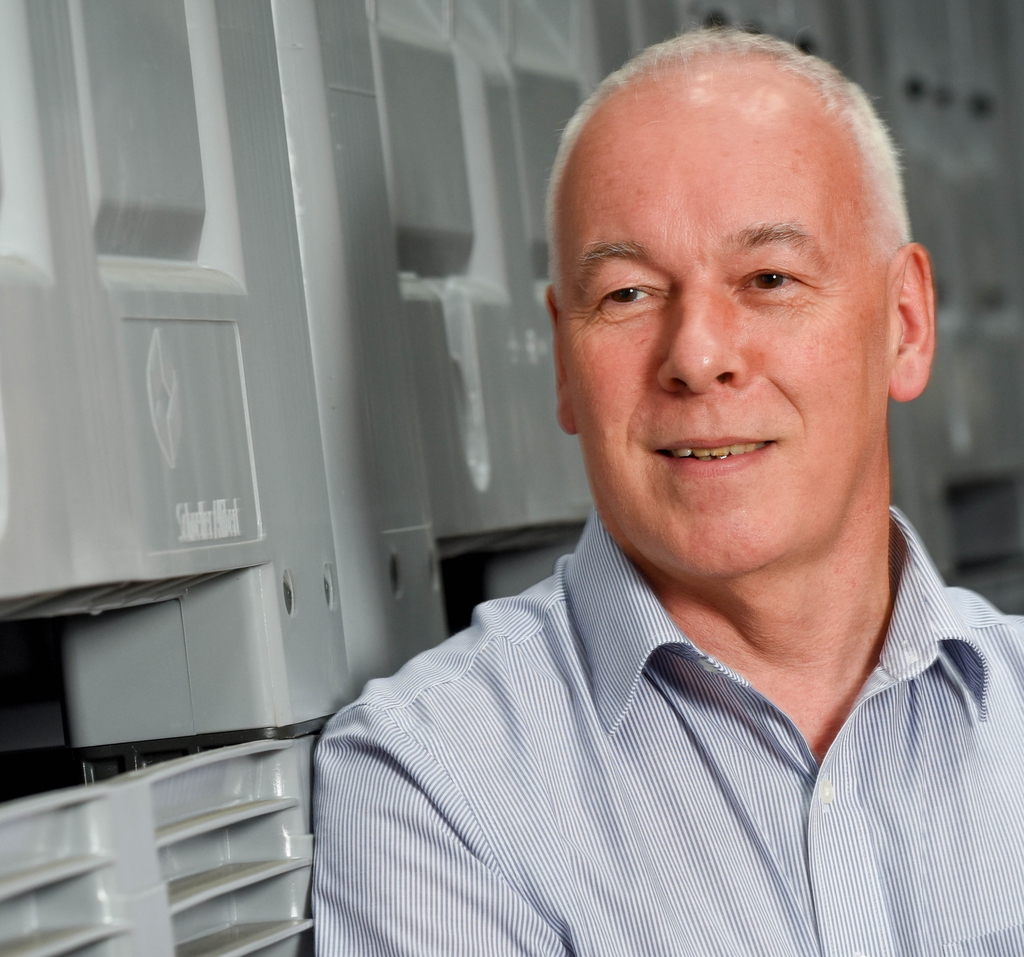 "I'm delighted with the positive reception Pallet Evolution has received. It's helped us link up with organisations and attract enquiries from customers we would otherwise have not received.

"It's particularly grabbed the attention of companies looking to replace one-way wooden pallets by upgrading to more durable plastic ones – and this is an area we see continue to grow year on year.

"We've also had enquiries from the brewery industry, a market we're very familiar with having fulfilled large pallet orders for businesses including Scotch whisky company The Edrington Group.

"As we move into phase two of the Pallet Evolution campaign, our focus will be on developing our website to offer more industry insight and further advice about using plastic pallets, with the support of plastic pallet manufacturers including CABKA-IPS, SmartFlow and Q-Pall for whom we're sole distributors in the UK.

"Plastic pallets offer the logistics sector a cleaner, safer and tougher alternative to other pallet types: In 2015, Pallet Evolution aims to educate pallet users that choosing plastic pallets is the way to go!"

To discover more visit www.palletevolution.com or follow Pallet Evolution on Twitter @PalletEvolution.
OTHER ARTICLES IN THIS SECTION