ARTICLE
Long lasting battery
12 March 2015
The heavy-duty Ironclad range of motive power batteries from EnerSys is said to offer more power, extended running times and longer life than comparable designs to support intensive lift truck operations and other demanding materials handling applications.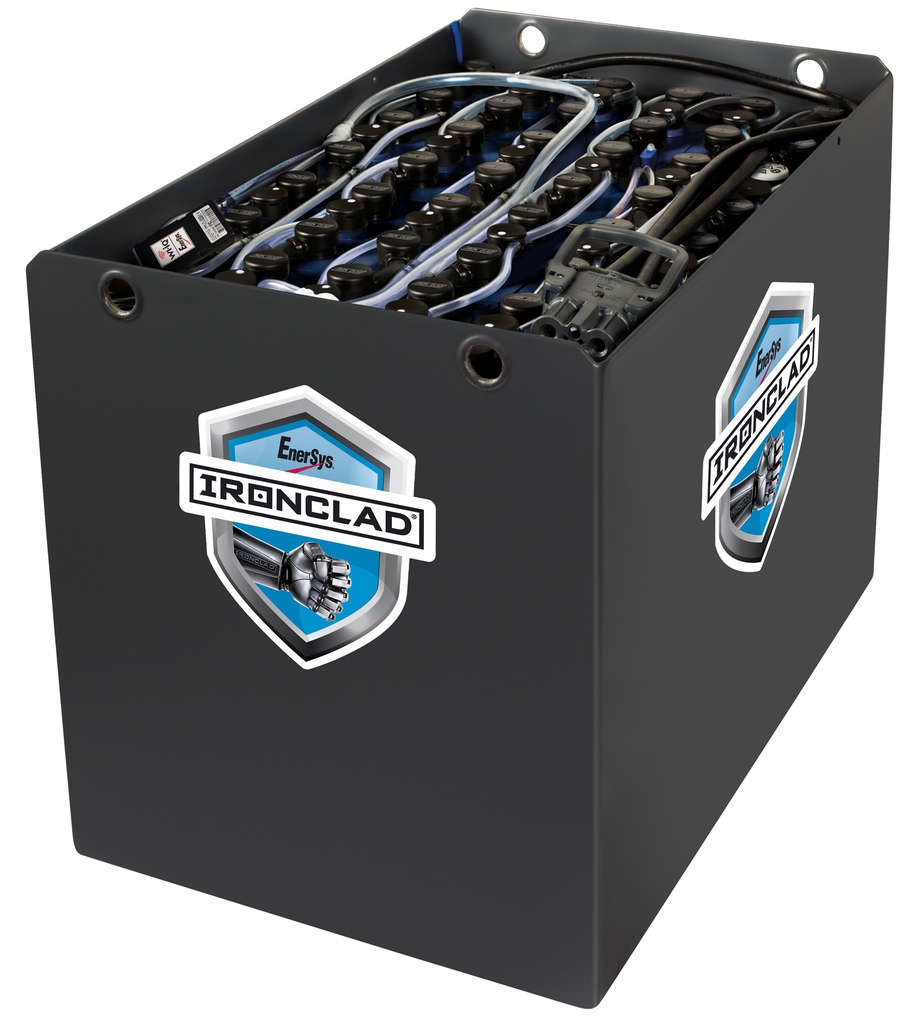 EnerSys reports that materials handling equipment will run for up to one hour longer on each charge, reducing the need for battery changes and maximising productivity in even the heaviest duty applications including busy distribution centres and other 24/7 operations such as airports and transport hubs.
The range is particularly suited to situations where longer truck run times are needed to minimise the use of spare batteries. Models rated from 276 to 1032Ah are available in standard sizes for small pallet trucks up to large reach and counterbalance trucks. The batteries are now available in the UK and Europe but have been extensively used in the USA.
The positive electrodes in the battery's cells incorporate square Cladex tube technology that is said to result in about 18% more surface area than the round tubes or flat plates used in conventional lead-acid batteries. This maximises the contact area between the electrodes' active material and the electrolyte. EnerSys says this enables higher sustained voltages throughout the discharge cycle.
OTHER ARTICLES IN THIS SECTION