ARTICLE
Pallet flow solution
06 March 2015
Interroll will display its products and demonstrate Pallet and Carton Flow storage systems at the IntraLogisteX exhibition.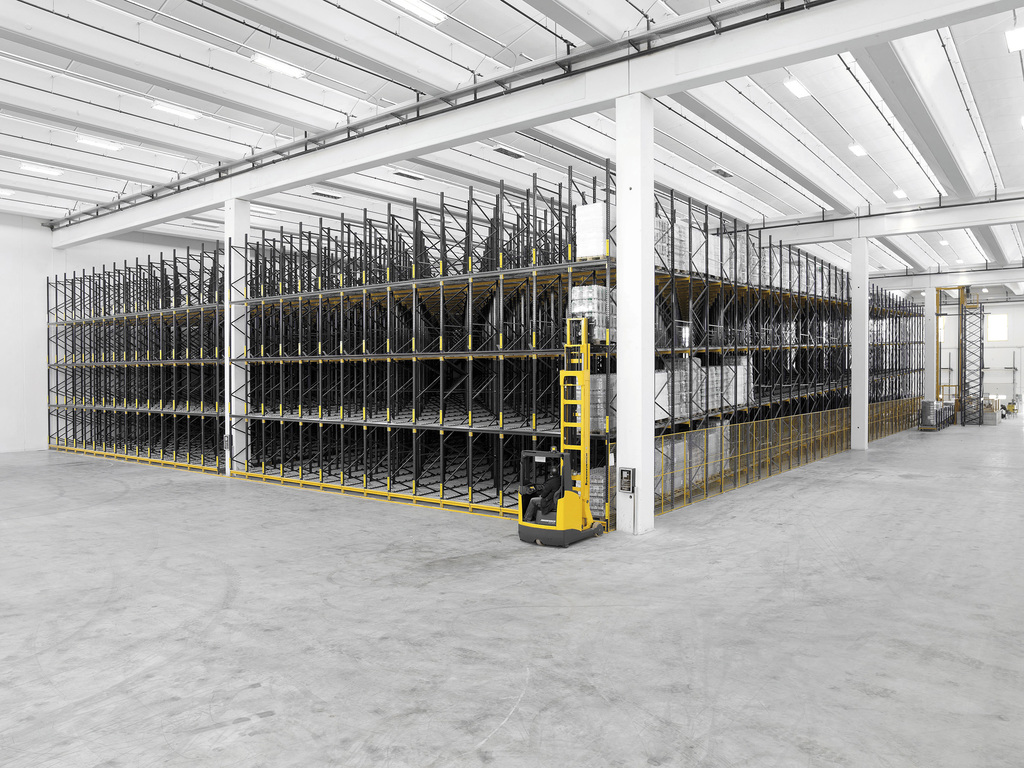 The company's solutions encompass FIFO (First In First Out) to LIFO (Last In First Out) applications, from buffer to picking and dispatch lanes.
Interroll dynamic storage solutions are said to save up to 50% space and reduce travel distances up to 70% with compact, high density FIFO solutions using separate input and output aisles.
Interroll will exhibit the latest Safety Separator and time delay function, which ensures the safety of the operators and facilitates ease of operation. On lifting the first pallet to remove it from the order picking face, there is a 20 second delay before the separation device releases the next pallet in line. This gives the forklift truck driver all the necessary time to unload the pallet safely before the second pallet is released.
Also as a result of the pedal-less system, there is no longer pallet lift up height restriction for the truck driver, which is crucial when removing pallets from high levels with restricted visibility. Also on display is the Magnetic Speed Controller that incorporate the latest wear-free technology that works without using friction pads. It can handle up to 90 pallets per hour compared to 5–30 pallets for conventional speed controllers. The new system prevents uncontrolled pallet movements and, if damaged, the system locks down automatically to stop the pallets.
Interroll products are certified to withstand chilled (0/5 °C) and deep freeze (-28 °C) temperatures and still provide smooth and even pallet movement. For small parts storage and picking solutions, Interroll will display Carton Flow that has been proven to reduce picking distances, increase picking performance and provide improved stockholding within the same amount of space. Stand 151
OTHER ARTICLES IN THIS SECTION