ARTICLE
Exports ramp up
10 March 2015
UK-based conveyor manufacturer, Sovex, has ramped up its exports campaign by attending LogiMAT, one of the world's biggest distribution industry trade fairs.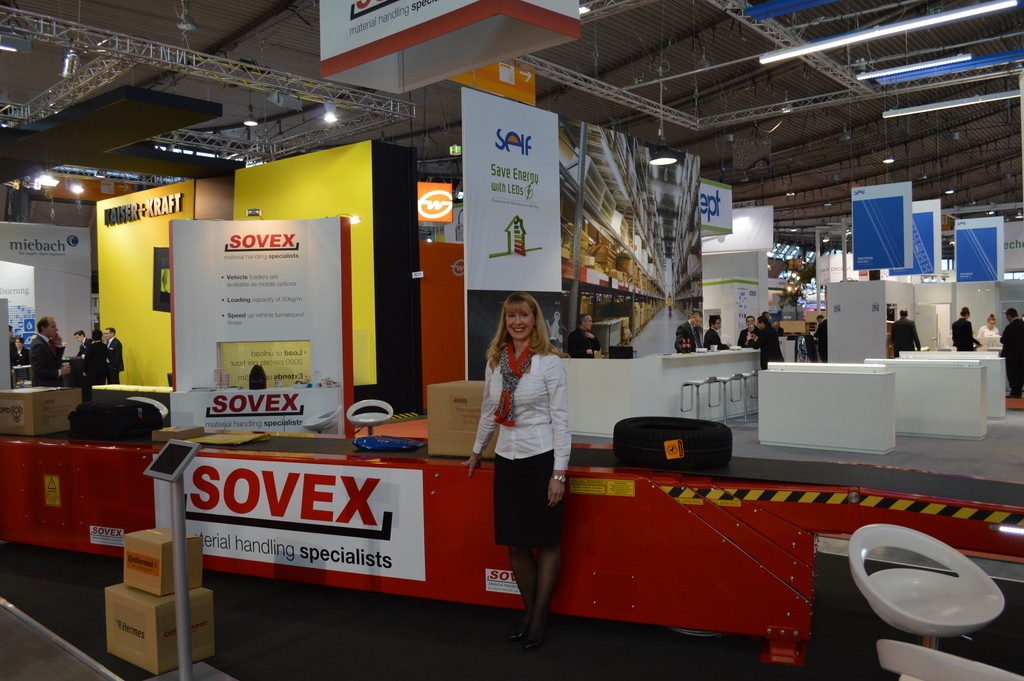 Sovex, which has offices and distributors across the world, says it has picked up exciting business leads from more than 20 different countries including Australia, China and Japan. Asian enquiries will be nurtured by Sovex's Asian Business Development Manager, Richard Yee, who is based in Singapore.
Specialising in design, manufacture, installation and maintenance, Sovex has a long list of recent successes in Europe. Telescopic boom conveyors and vehicle loaders with a diverse range of bespoke modifications have been shipped to numerous sites across Germany, France and Poland.
OTHER ARTICLES IN THIS SECTION