ARTICLE
Fuel costs slashed
12 March 2015
Simarco, one of the UK's leading independent freight firms, expects to use significantly less fuel after switching to Mitsubishi GRENDiA forklifts. The new deal with Bronze Mechanical Handling has seen eight GRENDiA trucks, with capacities from 2 to 3 tonnes, replace the Essex company's outgoing fleet of mixed suppliers and brands.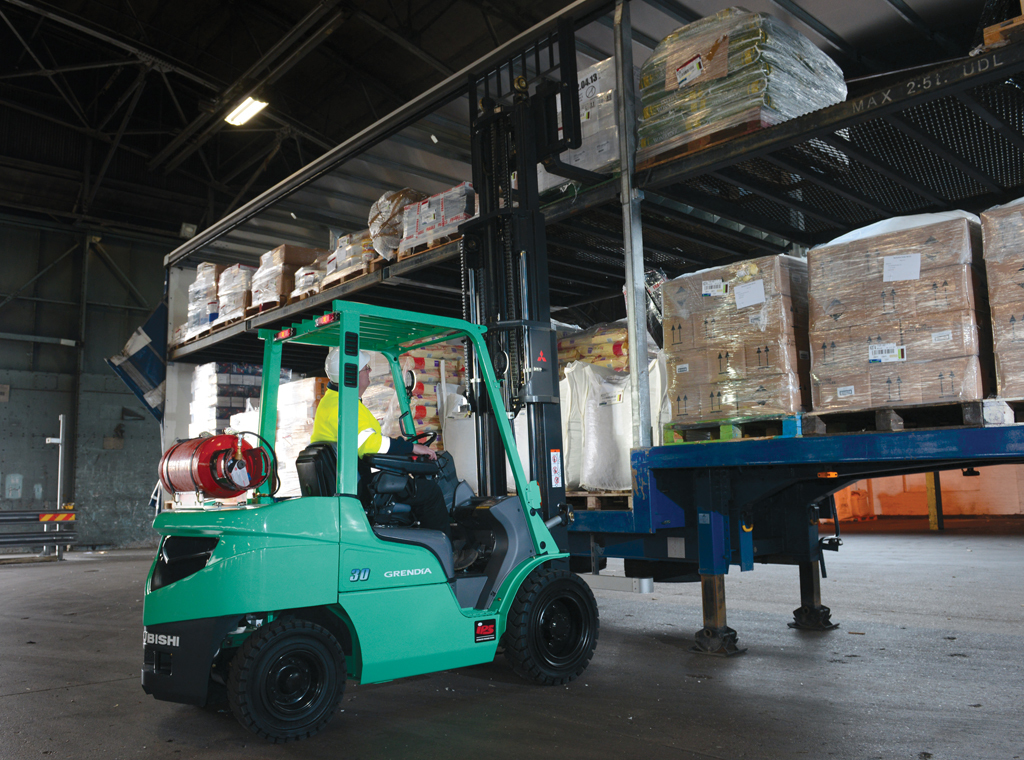 To reduce its overheads and environmental impact, Simarco conducted an exhaustive tendering process, with the LPG-powered GRENDiA outperforming its rivals during on-site trials. In the trial, Simarco found the GRENDiA could run on a single bottle of LP Gas for 13 hours; twice as long as its previous trucks and significantly longer than any other truck on the test.
The GRENDiA speed limiter stood out to Simarco as a great aid to improving efficiency, while the 3-way catalytic converter – fitted as standard – also helped to boost its green credentials by dramatically reducing harmful NOx emissions.

Responsive service and support are also a key factor at the busy depot. An engineer from Bronze stops by the Witham depot every few days to ensure the trucks stay in top condition and minimise potential downtime.


OTHER ARTICLES IN THIS SECTION