ARTICLE
Stitch & trim approach
14 April 2015
The Barnsley Chronicle has selected a second Romfusion automatic strapper from Mosca Direct for its Muller Martini 'stich and trim' line, applying a single strap to bundles of newspapers prior to loading onto pallets.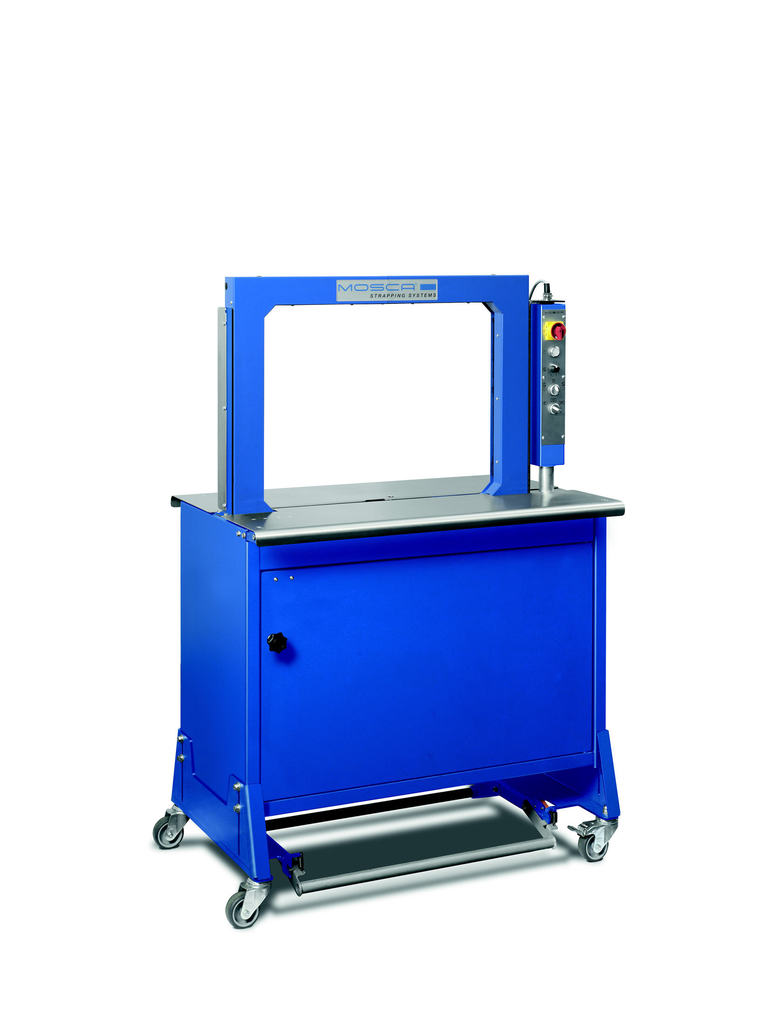 The new machine features Mosca's 'Direct Drive Technology' which utilises low energy consumption brushless DC drives and eliminates the use of gears, pulleys, chains and belts, to provide increased reliability and minimum downtime. Other features include user-friendly electronic controls, a hinged table plate, adjustable strap tension via potentiometer and a selector switch for soft strapping of delicate bundles. The strapper also offers easy cleaning and maintenance.
Barnsley Chronicle is a long-standing enthusiast of Mosca machines and the latest installation continues a successful working partnership between the two companies. "If the machines did not perform, this could significantly slow down or even stop the newspaper press in its tracks… which we simply cannot afford," states Tim Brooks, engineering manager at Barnsley Chronicle.
"Mosca machines are by no means the cheapest, but you definitely get what you pay for. Mosca is the Rolls Royce of the strapping world. As a small company, we can't afford downtime, so we need machines that do what we want without any problems. The Moscas are quick, reliable, and easy to use. We will definitely come to Mosca in the future for our strapping machinery requirements."
OTHER ARTICLES IN THIS SECTION